Main Content Starts Here
Salt Lake City - Suzanne Juhasz
Salt Lake City - Suzanne Juhasz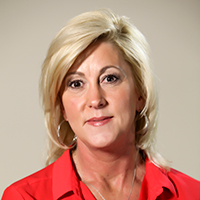 Medical Clinic Administrator
Associate Degree in Nursing
What is your end goal?  Where do you want to be five years from now?  Maybe it's a medical assistant now and you want to progress into a nursing degree. 
Maybe it's an emergency room nurse or critical care nurse, but a great place to start is as a medical assistant and then additional skills you can go back to school to gain those new skills.
I've hosted externs from Fortis and I have hired a lot of them.  I email Fortis, the director, quite often at career services and let them know when I have positions coming open so they can post it on their job boards and they can be in touch and work closely with the students and send me those resumes.  So we work closely quite often.
Additional Testimonials in Nursing