Main Content Starts Here
Travis C.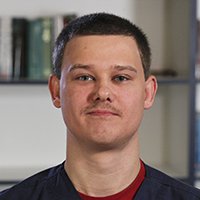 Travis C.
Radiologic Technology
I went to the Fortis in Cookeville, Tennessee and it's radiologic technology.
Before Fortis I worked for Tennessee State Parks for about six years doing maintenance and tours there.
I got into the medical mostly so I could help people.  I like to see their progress in healthcare.
I chose Fortis mainly because it was the closest school for me.  They had good attendance, I didn't have to wait a long time to get in.  
I did work while I was here.  They worked really well around my schedule.  They gave me a lot of time of course my clinical sites and stuff and then I could still work with the park.
The education helped me to continue learning in this field.  It taught me dedication.  I had to continue my education, of course, keep up with the latest techniques and everything.  I'm constantly learning as we go.

Additional Testimonials in Nursing