Main Content Starts Here
Your Fortis College in Landover, MD
Dental Hygiene, Medical Assisting, Radiologic Technology, Medical Billing and Coding, & Pharmacy Technician
Fortis College in Landover
Training Programs & Institute in Landover, MD
The FORTIS College in Landover, Maryland is in suburban Washington, DC and provides career education and training programs to people interested in the medical, dental and pharmacy career fields. At FORTIS College, we pride ourselves in providing quality postsecondary education to traditional and nontraditional students through a variety of certificate and associate degree programs.
In the medical field, FORTIS College offers one program in medical assisting and another in medical billing and coding. The FORTIS Medical Assisting program prepares students to enter a career that is rewarding, fulfilling and ranked as among the fastest growing occupations nationally from now until 2018 according to U.S. Bureau of Labor Statistics reports. In the FORTIS Medical Billing and Coding program students learn the skills and terminology to work in a medical office properly coding medical records for insurance purposes.
Fortis College in Landover now offers an Associate Degree Program in Radiologic Technology where students can obtain the clinical and academic skills need to become entry-level radiographers to serve the public healthcare needs. Radiologic technologists perform diagnostic imaging examinations to help physicians diagnose diseases and treaty injuries. As our population grows older there will be an increase in medical conditions which require imaging as tool for doctors to make diagnoses. This means the employment of radiographers is projected to grow faster than the average for all occupations over the next 10 years. Advance your career by applying today for the Associate Degree program in Radiologic Technology.
If you are choosing a school to pursue a dental hygiene training program, please consider the FORTIS College Landover campus. Dental hygienists and dental assistants are key members of the dental team. The Expanded Function Dental Assistant training program at FORTIS in Landover, Maryland prepares you for a career in dental assisting working chair-side with a dentist. The Dental Hygiene program at FORTIS College prepares you for entry-level employment opportunities in dental clinics, educational institutions, and public health settings.
If you live in Maryland and the idea of working alongside a pharmacist reading and filling prescriptions sounds like a good idea then please act today to request more information on the FORTIS College Pharmacy Technician program in Landover. Learn basic pharmaceutical calculations, medications, complications and side effects to be ready for opportunities in hospitals, clinics and retail pharmacies.

Our programs are designed to develop students' career potential by improving their skills and problem-solving abilities. Our educational process offers a change-oriented approach, training students with the necessary skills and knowledge needed to succeed in some of the nation's growing career fields. With FORTIS College, students will earn an education that they can take with them to apply in whatever future career path they choose.
If you're searching for an education in the Washington DC, Hyattsville or Bowie areas then FORTIS College in Landover is conveniently located and prepared to equip you with the necessary skills to accelerate your career. Call today to schedule an interview and find out if FORTIS College in Landover may be perfect for you!
FORTIS College in Landover, MD was formerly known as Medix School-South before joining the network of FORTIS Colleges and Institutes.
* Program listed below available in either a Certificate or Associate Degree

Further Your Career Today!
Who we are
We value your opinion and would love to hear all about your experience as a student at Fortis. Sharing your review online can help us make improvements to enhance your learning experiences and those of prospective students.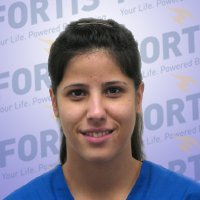 I decided to do a Medical Assistant program so that I could get a career program that would get me a good professional future. I was also influenced by my grandmother who trained to be a Medical Assistant and then went on for other education and training and is still in healthcare.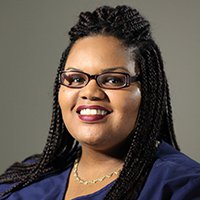 Before attending Fortis I was honestly just trying to find something to do with my life. I had little dead-end jobs here and there.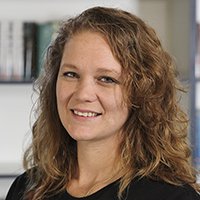 I chose to attend Fortis with the notion at the time that I didn't know what I wanted to do. When I walked into the pharmacy area I just totally fell in love with it and I just went from there, it's just amazing.The education I received here has helped me tremendously.
Accreditation and State Authorization
Institutional Accreditation
Fortis College, Landover, MD is accredited by the Accrediting Council for Independent Colleges and Schools (ACICS) to award Associate of Science degrees and certificates. 
Fortis College, Landover, MD is institutionally accredited as a non-main campus of Fortis Institute in Wayne, NJ by the Accrediting Bureau of Health Education Schools (ABHES):

Accrediting Bureau of Health Education Schools (ABHES)
7777 Leesburg Pike, Suite 314 N., 
Falls Church, Virginia 22043
(703) 917-9503
www.abhes.org
ABHES is an accrediting agency recognized by the U.S. Department of Education.

Programmatic Accreditation 
The Dental Hygiene program is accredited by the Commission on Dental Accreditation and has been granted approval with reporting requirement. The Commission is a specialized accrediting body recognized by the United States Department of Education. The Commission on Dental Accreditation can be contacted at 312-440-4653 or at 211 East Chicago Avenue, Chicago, IL 60611. The Commission's web address is www.ada.org/117.aspx
The Radiologic Technology program at Fortis College,  Landover, MD is accredited by the Joint Review Committee on Education in Radiologic Technology: JRCERT, 20 North Wacker Drive, Suite 2850, Chicago, IL 60606-3182, 312-704-5300, Email:mail@jrcert.org, www.jrcert.org
State Authorization 
Fortis College, Landover, MD is approved by the Maryland Higher Education Commission (MHEC). MHEC can be contacted at 6N. Liberty Street, Baltimore, MD 21201, (410) 767-3300.

Consumer Information - Fortis College in Landover
The following links provide consumer information required by federal regulations, and in accordance with school policy, that will allow you to make informed decisions relevant to your education. For details regarding each category below, please hover over the titles. For more info please click here for a complete glossary of terms.
INSTITUTIONAL RATES (based on First-Time Students)
Graduation Rate: 67%
Retention Rate: 73%