Main Content Starts Here
Your neighborhood Fortis College in Cincinnati
Offering nursing, medical and dental assisting, and HVAC and welding programs!
Fortis College in Cincinnati
Fortis College Cincinnati Campus will continue delivering classroom program content via online and remote modalities. Ensuring a safe environment for students and employees is our highest priority and we are following all CDC and local guidelines. If you are a student and have not been contacted by your campus leadership, or are having connectivity issues, please reach out to your Program Director via cell phone or email for more information. If you are interested in learning more about Fortis healthcare, nursing or other programs please call 855.436.7847 to learn how new students can enroll and start with online remote delivery of their career education.

Training Programs & Colleges in Cincinnati, OH
The FORTIS College in Cincinnati, OH provides career education and training to people in metropolitan Cincinnati in the nursing, healthcare, medical, dental and skilled trades career fields.  FORTIS College is proud to be a contributing member to the Ohio community in more ways than one.
Do you want to be a nurse?  Have you looked at a nursing school in Cincinnati, Ohio?  If you answered yes, then you should investigate the nursing programs at FORTIS College in Cincinnati.  The Nursing program will train you with the skills to pass your licensure exam to become a registered nurse.  The Nursing program at FORTIS in Cincinnati has frequent class starts so contact us today for more information on pursuing a career as a nurse in Ohio or northern Kentucky.
Being a practical nurse is a rewarding and fulfilling career for many.  The Bureau of Labor Statistics reports that overall job prospects for Licensed Practical Nurses is expected to be very good nationally with the best prospects in nursing care facilities and home healthcare services.  The Practical Nursing program at FORTIS College in Cincinnati, OH will prepare you with the skills to pass your licensure exam upon graduation to become an entry-level Licensed Practical Nurse.
If like to solve practical problems and enjoy working with your hands, then you should check out the Skilled Trades programs at FORTIS College Cincinnati. In the HVAC-R program students learn to service and repair heating, ventilation, air conditioning and refrigeration systems.  Train to become an HVAC technician or HVAC installer because homes and businesses in Ohio will all need their heating and cooling systems serviced sooner or later.
 In healthcare, FORTIS College offers programs in Medical Assisting and Dental Assisting.  In fact, Bureau of Labor Statistics ranks medical assistant and dental assistant among the fast growing occupations from now through 2018.  Prospects are bright for those with the proper training to work in medical offices and dental practices in Ohio.
The welding program at FORTIS College is proud of its well-earned reputation with employers across Ohio.  FORTIS welding students get to show both their artistic and technical welding skills on a variety of projects during the Welding Technology program.
At FORTIS College in Cincinnati, OH, we pride ourselves in preparing our students with exceptional hands-on training, preparing them for future opportunities of success. Our diploma and degree programs are designed to assist students with lifelong and continued education. Our experienced instructors help provide insight and expertise to students looking to succeed in existing and emerging career occupations
.FORTIS College Cincinnati was formerly known as Bohecker College before joining the network of FORTIS Colleges and Institutes.  The campus is just a short drive from Fairfield, Forest Park & Norwood.

Further Your Career Today!
Who we are
We value your opinion and would love to hear all about your experience as a student at Fortis. Sharing your review online can help us make improvements to enhance your learning experiences and those of prospective students.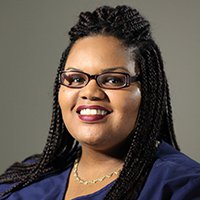 Before attending Fortis I was honestly just trying to find something to do with my life. I had little dead-end jobs here and there.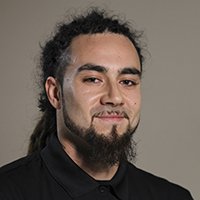 My Fortis education has, I would say, built a strong foundation for the career path that I am trying to go in.
No matter what you go through in life if you believe in yourself, if you believe all you have to believe that you can truly do it. I would want people to know that I could do it, they could do it, all they had to do is believe.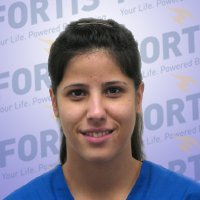 I decided to do a Medical Assistant program so that I could get a career program that would get me a good professional future. I was also influenced by my grandmother who trained to be a Medical Assistant and then went on for other education and training and is still in healthcare.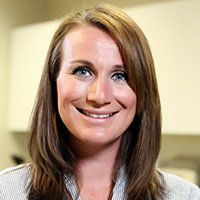 Oh, my kids love it. They love the fact that I am a nurse. The day I graduated they had the biggest smiles on their faces. It was huge accomplishment for us and they knew that our life was going to be different because of it.
Accreditation and State Authorization
Institutional Accreditation
Fortis College in Cincinnati, Ohio is institutionally accredited by the Accrediting Bureau of Health Education Schools:
Accrediting Bureau of Health Education Schools (ABHES)
7777 Leesburg Pike, Suite 314 North
Falls Church, VA 22043
(703) 917-9503
email:info@abhes.org
http://www.abhes.org
State Authorization
Fortis College (Registration No. 06-11-1801B) is approved by the Ohio State Board of Career Colleges and Schools:
Ohio State Board of Career Colleges and Schools (SBCCS) 
30 East Broad Street, Suite 2481
Columbus, OH 43215
(614) 466-2752
http://scr.ohio.gov/
Fortis College's Practical Nursing and Associate Degree in Nursing programs are provisionally approval by the Ohio Board of Nursing:
Ohio Board of Nursing
17 South High Street, Suite 400
Columbus, OH 45215-7410
(614) 466-3947
http://www.nursing.ohio.gov/

Consumer Information -

Fortis College in Cincinnati

*INSTITUTIONAL RATES (based on First-Time Students)

Graduation Rate: 56%

Retention Rate: 54%