Main Content Starts Here
Nikki W. (1)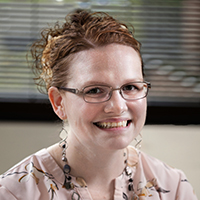 Nikki W. (1)
Associate Degree in Nursing
I am a single mom of three teenage daughters so my life's a little chaotic with a lot of drama right now, but I work in a trauma ER and seem to thrive on the chaos.  So if it's not happening at home it's happening at work.
I love nursing because I helped take care of my brother my whole life.  He had Down's syndrome and a lot of health issues. 
My education here at Fortis was the hardest thing I've ever done in my life but it's the best thing I ever did.  It's the most rewarding career I could ever asked for and it's something that I look back on and wonder how I did it but I wouldn't change it for anything.
My family, since graduating, they think I know everything about nursing so they think I can heal every ailment that they have.  But they're very proud and they all have seen me go from struggling and barely making ends meet to buying my own home and to mbeing able to completely support myself and my kids.  
Additional Testimonials in Nursing