Main Content Starts Here
Your neighborhood Fortis College in Columbia, SC
Offering education programs in Nursing, Dental, Healthcare, and HVAC-R.
Fortis College in Columbia
Training Programs & Colleges in Columbia, SC
FORTIS College in Columbia, SC was founded to provide career education and training in South Carolina for the nursing, medical, dental, healthcare and skilled trades career fields.  FORTIS offers postsecondary education to students looking to start a new career or advance a current one. We offer a variety of quality certificate and degree programs to serve the needs of traditional and non-traditional students in Columbia and the state of South Carolina.
Do you want to train to be a nurse in South Carolina?  Does a nursing career sound exciting to you?  If yes, then consider the Associate Nursing Degree program at FORTIS College Columbia.  The ADN nursing program at FORTIS is designed to prepare students for entry-level positions as a registered nurse.  The program offers classroom, laboratory and clinical experiences in a collaborative learning environment.  Upon graduation, FORTIS students are prepared to sit for the licensure exam to become a registered nurse.  
FORTIS also offers allied health and medical career training programs in Medical Assisting, and Dental Assisting.  As our population ages and demand for medical services increases, the prospects are strong for those with the right medical training.
The second program in Skilled Trades at FORTIS College is the HVAC program.  Students train to become HVAC technicians by learning to install and repair heating, ventilation, air conditioning and refrigeration systems.  With the extreme weather in South Carolina, HVAC mechanics are necessary to service heating and cooling systems in residences and commercial businesses. Some in the HVAC field eventually choose the freedom to work as independent contractors.
Our Columbia, SC campus is just a short drive from Saint Andrews, Seven Oaks & Dentsville.
At FORTIS College, we can help you develop a professional attitude and career-ready awareness through hands-on training and exposure to rigorous course curricula from our experienced faculty. Find the necessary career education you've been looking for at FORTIS College in Columbia, SC and start your path to a rewarding future career!
Further Your Career Today!
Who we are
We value your opinion and would love to hear all about your experience as a student at Fortis. Sharing your review online can help us make improvements to enhance your learning experiences and those of prospective students.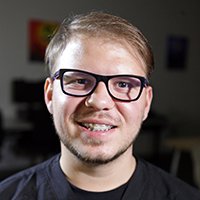 Here at Fortis I was able to connect with my teachers and the staff and other students, working in smaller groups, making it more personable, being able to sit down and speak to my instructor's one on one instead of just an email.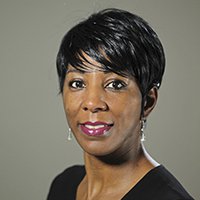 Career services helped me land a job. They taught me how to talk, how to dress, what to expect when you go on an interview, what they expect of you.
I came to Fortis and the teachers, the administrators and the other students it is like a smaller family, a smaller community within the community so you feel like an individual.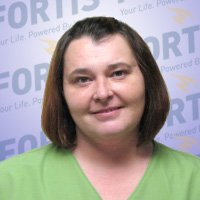 The Fortis College instructors and the students that participated in my experience helped me realize you are never too old to start over.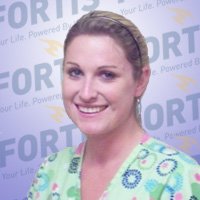 My most rewarding experience at FORTIS was meeting so many new people and learning all of the interesting things about the dental field. During my externship I made such a lasting impression on my site, that when a position came available, they called me to work for them.
Accreditation and State Authorization
FORTIS College, Columbia has Institutional Accreditation from the Accrediting Bureau of Health Education Schools (ABHES). FORTIS College was founded in 2010 as a non-main campus of The Medix School in Towson, Maryland, and is licensed by the South Carolina Commission on Higher Education.
The Associate Degree in Nursing program is approved by the South Carolina Board of Nursing.
Consumer Information -

Fortis College in Columbia

The following links provide consumer information required by federal regulations, and in accordance with school policy, that will allow you to make informed decisions relevant to your education. For details regarding each category below, please hover over the titles. For more info please click here for a complete glossary of terms.

*INSTITUTIONAL RATES (based on First-Time Students)

Graduation Rate: 61%

Retention Rate: 54%