Main Content Starts Here
Your Fortis College in Mobile, Alabama
Career Education in Medical, Dental/Healthcare and HVAC-R at FORTIS!
Begin your medical or skilled trades career education right here in your neighborhood with Fortis!

At Fortis College Mobile, we prepare students with the education and skills they need to begin their careers in the growing fields of medical/healthcare and skilled trades.

Medical and Healthcare Career Education
Have you thought about a career in healthcare? At Fortis, we can prepare you for entry-level positions in a variety of healthcare careers that are essential to the well-being of our communities. Both our medical assistant and dental assistant programs provide the optimal balance of classroom, laboratory education and hands-on experience to prepare you for your new career. As a medical assistant or dental assistant, you will work under the supervision of a doctor or dentist at a clinic, hospital or other medical facility. Your job may include a range of responsibilities from working with patients, to medical office administration and more.
As a pharmacy technician student, you will follow a comprehensive curriculum designed to prepare you to work under the supervision of a pharmacist in a hospital, clinic or retail environment. Pharmacy technicians support pharmacists in a variety of ways working with the public as well as behind the scenes.
You may prefer to train for an exciting career as a paramedic. As first responders, paramedics are on the front lines of emergency healthcare. Skilled clinicians, A career as a paramedic means that no two days are ever the same. Paramedics are trained to respond quickly to emergency situations regarding all sorts of medical issues, traumatic injuries and accident scenes. Paramedics may work for local municipalities or private organizations. If you are looking for a career in healthcare that is always exciting and ever-changing, a job as a paramedic may be perfect for you.
One thing is certain, as medical technology advances and our population gets older, the demand for skilled healthcare workers will continue to grow. This means good employment prospects for those with training and skills in the medical field. At Fortis, we prepare students with the education needed to enter a new career field with confidence.
Skilled Trades
The HVAC & Refrigeration program at Fortis College Mobile educates students on the installation, maintenance, and repair of today's complex environmental systems. The growing sophistication of heating, ventilation, air conditioning and refrigeration systems in Alabama in both residential and commercial facilities is expected to increase demand for qualified HVAC technicians and Refrigeration mechanics. According to the Bureau of Labor Statistics, job opportunities for HVAC technicians are expected to grow nationally, especially for those who have completed training at an accredited technical school like Fortis.
Students in the FORTIS Heating, Ventilation, Air Conditioning and Refrigeration (HVACR) program receive both hands-on and classroom training in the installation, maintenance, and repair of HVAC and refrigeration systems so they are prepared for an entry-level position.
No matter your program of interest, FORTIS College in Mobile, Alabama, is here to make your education and dream career a reality. We invite you to call today to schedule a visit.

Programs
Further Your Career Today!
Who we are
We value your opinion and would love to hear all about your experience as a student at Fortis. Sharing your review online can help us make improvements to enhance your learning experiences and those of prospective students.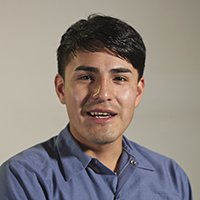 I think it's great that I can provide a different kind of lifestyle after some time. I find myself in a better position and my family finds themselves a little bit more at ease due to the fact I happen to do something else that can make a better living.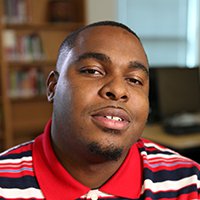 The HVAC field has changed my life tremendously. What I mean it was a life saver it was a life saver. I went from making minimum wage to making way over minimum wage times two.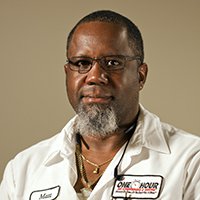 I was looking for something more steady and stable, something that I could look forward to for the years to come and not just go job to job. The education here at Fortis prepared me just to get out there in the real world to see what it's actually like.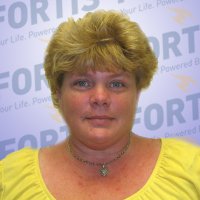 I loved the program, it wasn't easy of course but I enjoyed the demands that learning required, and acquiring all that new knowledge was stimulating and interesting.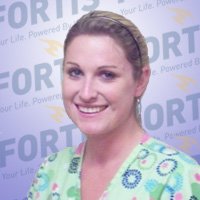 My most rewarding experience at FORTIS was meeting so many new people and learning all of the interesting things about the dental field. During my externship I made such a lasting impression on my site, that when a position came available, they called me to work for them.
Accreditation and State Authorization
FORTIS College, Mobile is institutionally accredited by the Accrediting Bureau of Health Education Schools (ABHES). It is also licensed and approved by the Private School Unit, Alabama Department of Education and by the State Approval Agency for the Training of Veterans

Consumer Information -

Fortis College in Mobile

*INSTITUTIONAL RATES (based on First-Time Students)

Graduation Rate: 57%

Retention Rate: 67%




CARES ACT OF 2020 HIGHER EDUCATION EMERGENCY RELIEF FUND (HEERF) ALLOCATION AND SUMMARY REPORTING DISCLOSURES


The US Department of Education Certification and Agreement directs each institution receiving Higher Education Emergency Relief Funds (HEERF) to comply with Section 18004(e) of the CARES Act and to post the following communication in accordance with requirements set forth by the Secretary of Education. The HEERF distribution reports are posted above. For further information on these funds, please visit: https://www.edaff.com/cares-act-information.php.