Main Content Starts Here
Your Fortis College in Smyrna, Georgia
Career education in dental hygiene, medical assisting, pharmacy technology and skilled trades!
Training Programs & Colleges in Smyrna, GA
Are you looking for a paramedic training program in Atlanta? If a career as an emergency first responder excites you, then call the FORTIS College in Smyrna, GA.  FORTIS College provides career education and training programs to people in Atlanta, Georgia, for the healthcare, emergency medical services, dental, and skilled trades career fields.   
What about an Atlanta-area school that offers HVAC or welding career training?  The HVAC-R program at FORTIS trains students to install and repair heating, ventilation, air conditioning and refrigeration operating systems.  Train to be an HVAC technician at FORTIS College in Atlanta to learn to service today's heating and cooling systems.
The Welding Technician program at FORTIS can train you for an entry-level position as a welder where you can work with hands to solve practical problems.  Graduates of the FORTIS welding program will be qualified for a variety of positions as welders in the manufacturing, construction and commercial machinery industries across Georgia.
At the FORTIS College in Smyrna, GA, we offer healthcare and medical career training programs in Medical Assisting, Dental Assisting, Medical Office Administration and Pharmacy Technician.  Graduates of the programs come equipped with the skills to work in doctors' offices, dental practices, laboratories, clinics and pharmacies.  At FORTIS, we are committed to providing comprehensive career training that enables our graduates to meet the ever-changing demands of the workplace while contributing to the betterment of the Atlanta, Georgia community.
If you want to start a career as a dental hygienist in Georgia, then call FORTIS College today to schedule a campus visit to learn more about our Dental Hygiene training program.  Let FORTIS train you to be prepared for a variety of entry-level positions in dental hygiene in less time than you might think.  Make a difference in the oral health of others with career training in dental hygiene from FORTIS College in Atlanta.
Our Smyrna campus is just a short drive from Atlanta, Sandy Springs & Roswell.
FORTIS College in Smyrna, GA was formerly known as Medix College before joining the network of FORTIS Colleges and Institutes.
VA Benefits Available.

Further Your Career Today!
Who we are
We value your opinion and would love to hear all about your experience as a student at Fortis. Sharing your review online can help us make improvements to enhance your learning experiences and those of prospective students.
The Medical Assistant program at Fortis was a great experience. I received all the knowledge and hands on training to succeed as an MA.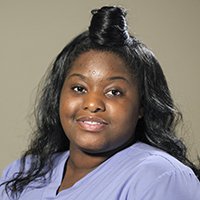 My education through Fortis College has made a great difference in my life; it gave me stability, it made me more stable with my income and my time.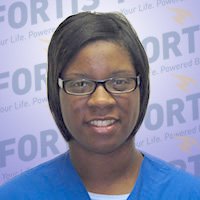 The instructors taught me well; I made some good friends I stay in touch with and I enjoyed being at FORTIS; it was just like another family for the time I spent here. I feel great about my achievement and look forward to my career.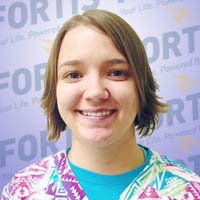 Career Services helped me to become nationally certified while I completed my Externship. I'm so excited to start my new job in pharmarogenetics research and I couldn't have done it without Fortis.
Accreditation and State Authorization
Institutional Accreditation
Fortis College in Smyrna, Georgia is institutionally accredited by the Accrediting Bureau of Health Education Schools:

Accrediting Bureau of Health Education Schools (ABHES)
7777 Leesburg Pike, Suite 314 North
Falls Church, VA 22043
(703) 917-9503
email:info@abhes.org 
http://www.abhes.org

State Authorization
Fortis College is authorized by the Georgia Nonpublic Postsecondary Education Commission:

Georgia Nonpublic Postsecondary Education Commission (GNPEC) 
2082 East Exchange Place, Suite 220
Tucker, GA 30084
(770) 414-3300
http://gnpec.org/

The program in dental hygiene is accredited by the Commission on Dental Accreditation and has been granted accrediting status of approval with reporting requirements.  The Commission is a specialized accrediting body recognized by the United States Department of Education.

The Commission on Dental Accreditation can be contacted at 
(312) 440-4653 or at 
211 East Chicago Avenue
Chicago, IL 60611
The Commission's web address is: www.ada.org

Consumer Information -

Fortis College in Smyrna

*INSTITUTIONAL RATES (based on First-Time Students)

Graduation Rate: 55%

Retention Rate: 60%