Main Content Starts Here
Your Fortis College in Dothan, Alabama
Launch your education in Medical Assisting, Pharmacy Technology or HVACR at FORTIS!
Medical & Healthcare College in Dothan, AL
As a medical career training school, FORTIS College in Dothan, AL offers healthcare programs in Medical Assisting and Pharmacy Technology.  These are both good career fields and a FORTIS education will equip you upon graduation with the skill set for entry-level employment in your chosen area.  In fact, Bureau of Labor Statistics ranks medical assistant among the fastest growing occupations nationally between now and 2018.
On the other hand, if you are interested in a career working in the Skilled Trades, then check out the HVACR program at FORTIS College Dothan.  The FORTIS HVACR program trains students to install, maintain and repair today's heating and cooling systems.  Almost every building you see each day requires heating, ventilation and air conditioning service at one time or another.  It's no coincidence that Bureau of Labor Statistics reports prospects for HVAC technicians are expected to be excellent nationally.
FORTIS College stands out in Dothan, Alabama as much more than an average career college. FORTIS instructors and staff are partners in your education. We want you to succeed by you providing you a quality education and then being there when you need us, from the day you enroll to the day you graduate.
At FORTIS, we prepare students for existing and emerging career options that offer growth potential for those with the desire and discipline to pursue an education. No matter the program of interest, FORTIS programs are designed to teach hands-on skills and provide specialized knowledge. 
Our Dothan campus is just a short drive from Ozark, Fort Rucker & Headland.
FORTIS College in Dothan, AL was formerly known as Capps College before joining the network of FORTIS Colleges and Institutes.
Programs
Skilled Trades
In our skilled trade programs, you will learn the knowledge and hands-on skills that will allow you to make a difference doing something you love to do. Our comprehensive skilled trades program curriculum combines traditional classroom instruction with situational and practical learning experiences to prepare students for an entry-level position.
---
Healthcare / Medical
According to the Bureau of Labor Statistics, healthcare and medical career opportunities are forecast to grow over the next decade, due in part to our aging population and increased need for healthcare. Fortis offers a variety of medical and healthcare training programs to help meet this need.
---
Medical Technology
If you enjoy touching people's lives, making a positive impact on friends and family, love working with your community and those in need - a career in healthcare will surely bring you a great deal of satisfaction. With medical technology programs that span a range of skills, FORTIS can place you on the right path to your perfect career.
Further Your Career Today!
Who we are
We value your opinion and would love to hear all about your experience as a student at Fortis. Sharing your review online can help us make improvements to enhance your learning experiences and those of prospective students.
My mom is extremely proud. She's happy that I went back to school and continued my education. She wants me to keep going. She's like don't stop here. Go back in school, get another degree, get some more certifications, keep reaching for the stars.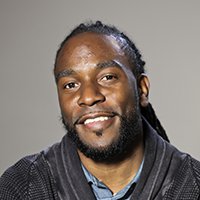 My Fortis certification made a huge difference in my life now that I am certified because not only is the salary cap released from me, but I also get to travel around. Now that I am certified it is a career.
Accreditation and State Authorization
Institutional Accreditation
Fortis College in Dothan is accredited by the Accrediting Bureau of Health Education Schools, 6116 Executive Blvd., Suite 730, North Bethesda, MD 20852 P. (301) 291-7550 info@abhes.org

State Authorization 
Fortis College is authorized by the Private School Licensing Division, Alabama Department of Postsecondary Education:
Alabama Department of Postsecondary Education
135 South Union Street
Montgomery, AL 36104
(334) 293-4500
https://www.accs.edu/about-accs/private-school-licensure/licensed-schools/
Consumer Information -

Fortis College in Dothan




CARES ACT OF 2020 HIGHER EDUCATION EMERGENCY RELIEF FUND (HEERF) ALLOCATION AND SUMMARY REPORTING DISCLOSURES


The US Department of Education Certification and Agreement directs each institution receiving Higher Education Emergency Relief Funds (HEERF) to comply with Section 18004(e) of the CARES Act and to post the following communication in accordance with requirements set forth by the Secretary of Education. The HEERF distribution reports are posted above. For further information on these funds, please visit: https://www.edaff.com/cares-act-information.php.