Main Content Starts Here
Your Fortis Institute in Birmingham
Begin your Dental, Electrical, Welding, Medical or HVAC-R education at FORTIS!
Fortis Institute in Birmingham
Medical & Healthcare Institute in Birmingham, AL
If you are looking for a healthcare school in Birmingham, Alabama, consider FORTIS Institute. Formerly the Tri-State Institute, FORTIS provides accredited, comprehensive education in multiple healthcare fields, as well as other skilled trades. Our campus is conveniently located in Birmingham, just a short drive from Hoover, Talladega and Alabaster, allowing you to get your education while meeting family and work responsibilities.
The data is clear: Healthcare is a growing field that can provide a range of excellent career opportunities. Many healthcare professions will be seeing strong job growth over the next decade, according to the United States Bureau of Labor Statistics. Our country's aging population, plus an increase in the number of people suffering from chronic diseases, means that there will continue to be a demand for well-trained medical and healthcare workers. FORTIS offers career training programs in several allied health, medical, and dental careers. Whether you are interested in being "hands-on" with patients as a dental hygienist or medical assistant or prefer to work as an office administrator or billing specialist, our programs can help prepare you for entry-level jobs.
Dental hygienists and dental assistants are key members of every dentist's oral healthcare team. Demand for dental hygienists is projected to grow 19% over the next 10 years. Many hygienists work part-time so this is a very flexible and rewarding career choice.Demand for medical laboratory technicians will grow over the next 10 years as doctors have greater need for lab and blood tests to diagnose and treat illness. In addition, as medical practices continue to grow physicians and hospitals will need to hire more medical assistants, and medical billing coders.

HVAC, Welding and Electrical Trade Programs
If the medical field is not for you, FORTIS offers other career training options. In the skilled trades, there is a growing need for electricians and welders, as well as heating, ventilation, air conditioning and refrigeration (HVAC) technicians who have completed formal training programs.  Our HVAC, welding and electrical trades diploma programs can help prepare you for entry-level jobs in these trades. Our program includes classroom instruction as well as hands-on training. You'll also learn how to use computer-based diagnostic programs, a skill that many employers now demand.

Next Steps
Interested in learning more? Our knowledgeable admission representatives look forward to talking with you. You can contact us by phone, email, or live web chat. We can answer your questions about our programs and help you find the one that best matches your interests, abilities, and career goals. We can also discuss our tuition and fees, as well as financial aid that is available to those who qualify. Finally, we can arrange for an on-campus visit so that you can see our facilities and meet with our faculty and staff.
Programs
Skilled Trades
In our skilled trade programs, you will learn the knowledge and hands-on skills that will allow you to make a difference doing something you love to do. Our comprehensive skilled trades program curriculum combines traditional classroom instruction with situational and practical learning experiences to prepare students for an entry-level position.
---
Healthcare / Medical
According to the Bureau of Labor Statistics, healthcare and medical career opportunities are forecast to grow over the next decade, due in part to our aging population and increased need for healthcare. Fortis offers a variety of medical and healthcare training programs to help meet this need.
---
Dental
The dental assisting and dental training programs at Fortis Colleges and Institutes help students acquire the skills and knowledge they need to demonstrate competency required for relevant licensing and getting started on a new career. Dental assistants and dental hygienists are critical members of the healthcare team and Fortis's dental training programs can help prepare you for a new career.
---
Further Your Career Today!
Who we are
We value your opinion and would love to hear all about your experience as a student at Fortis. Sharing your review online can help us make improvements to enhance your learning experiences and those of prospective students.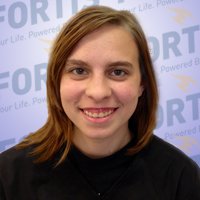 The school helped me learn many of the skills. I learned many skills that helped with my externship. I can use my skills more in the medical field. The teachers helped a lot and when I had questions, they were always there. The school is great and I would have anyone go. Best experience of my life.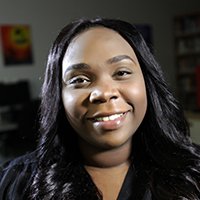 I actually was pregnant during my time here at Fortis and now that I have two little babies I am able to be home at night, I am able to home on weekends which I love and they love, I get more time with them.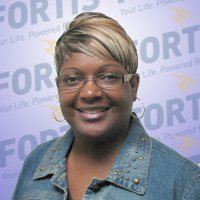 I decided to do the Dental Assistant certificate program because I wanted the certification to go along with the work experience I already had accomplished as a Dental Assistant. I knew what I wanted because I was already in the field. I am career focused and this was to be the first of other credentials I will pursue.
The knowledge that I learned here actually helped me drastically to be able to do my job successfully, so that was actually what I needed.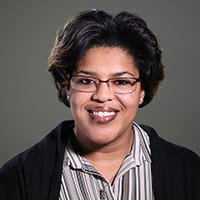 I've been to school several times and I haven't been able to finish. I'm just excited to say that I did finish. It's a wonderful feeling.
Accreditation and State Authorization
Fortis Institute in Birmingham, Alabama is accredited by the Accrediting Bureau of Health Education Schools, 6116 Executive Blvd., Suite 730, North Bethesda, MD 20852 P. (301) 291-7550 info@abhes.org

Fortis Institute is licensed by the Private School Licensure Division, Alabama Community College System, P.O. Box 302130 Montgomery, AL 36130-2130; 135 South Union Street, Montgomery, Alabama 36104-4340; (334) 293-4500; http://www.accs.edu 

The program in dental hygiene is accredited by the Commission on Dental Accreditation [and has been granted the accreditation status of "approval with reporting requirements"]. The Commission is a specialized accrediting body recognized by the United States Department of Education. The Commission on Dental Accreditation can be contacted at (312) 440-4653 or at 211 East Chicago Avenue, Chicago, IL 60611.
The Medical Laboratory Technology program is accredited by the National Accrediting Agency for Clinical Laboratory Sciences
National Accrediting Agency for Clinical Laboratory Sciences-NAACLS
5600 N. River Rd. Suite 720 
Rosemont, IL 60018-5119
ph: 773.714.8880
fx: 773.714.8886
info@naacls.org

Mission & Objectives
FORTIS Institute provides postsecondary career education to both traditional and nontraditional students through a variety of degree and diploma programs that assist students in enhancing their career opportunities and improving problem-solving abilities.  FORTIS strives to develop within its students the desire for lifelong and continued education, and believes that it makes an important contribution to the economic growth and social well-being of the Birmingham metropolitan area. 
The following goals are integral to the mission of the Institute:
To offer sound diploma and degree programs.
To develop each student's individual and professional growth, including written and interpersonal communication, critical thinking, and problem-solving competencies.
To attract and retain qualified instructors who are effective in the classroom and familiar with appropriate current medical, and/or technical practices.
To develop in students a professional attitude and an awareness of contemporary career practices through exposure to pragmatic course content and to faculty currently engaged in enterprise.
To assist graduates in finding positions for which they are trained.
Consumer Information -

Fortis Institute in Birmingham




CARES ACT OF 2020 HIGHER EDUCATION EMERGENCY RELIEF FUND (HEERF) ALLOCATION AND SUMMARY REPORTING DISCLOSURES


The US Department of Education Certification and Agreement directs each institution receiving Higher Education Emergency Relief Funds (HEERF) to comply with Section 18004(e) of the CARES Act and to post the following communication in accordance with requirements set forth by the Secretary of Education. The HEERF distribution reports are posted above. For further information on these funds, please visit: https://www.edaff.com/cares-act-information.php.
Licensure and Certification
The following programs may require licensure or certification to obtain employment. Please find your program of interest to determine if the program meets the educational requirements for licensure or certification in your state.

The Dental Hygiene program meets the educational requirements to become a licensed Dental Hygienist in the state of Alabama.

We have not made a determination for the following states*: AK, AZ, AR, CA, CO, CT, DE, DC, FL, GA, HI, ID, IL, IN, IA, LA, ME, MD, MA, MI, MN, MS, MO, MT, NE, NV, NH, NJ, NM, NY, NC, ND, OH, OK, OR, PA, RI, SC, SD, TN, TX, UT, VT, VA, WA, WV, WI, and WY.

Students graduating from the Dental Hygiene program are eligible to sit for the National Board Dental Hygiene Examination (NBDHE), the Juris Prudence written exam (Ethics), and a regional clinical examination.

To be eligible for employment as a Registered Dental Hygienist (RDH) in Alabama, a graduate must successfully pass all applicable exams, both written and clinical, and satisfy all state licensing requirements.  

*If you need additional information on state eligibility or transferability requirements for these states, please contact the Campus President or Dean of Education.  
Graduation does not guarantee eligibility to sit for licensure, certification, or registry exams. Please understand that licensure and certification eligibility can be affected by unlawful events that take place after acceptance into a program. As part of the licensure, certification, and registration application process, arrest and court records of final adjudication for any offense other than a minor traffic violation may be submitted to credentialing agency for review. Applicants who have been convicted of a felony and whose civil rights have not been restored may be considered incomplete by the College until documentation of restoration of civil rights is received. 

Licensing and certification requirements vary by state. Students who relocate to another state during their enrollment may or may not satisfy the eligibility criteria to obtain a professional license or certification in that state. 

Please contact the Campus President or Dean of Education if you have additional questions pertaining to your program of interest.