Main Content Starts Here
Your neighborhood Fortis College in Norfolk, VA
Nursing, Practical Nursing Dental Assisting, HVAC-R, Massage Therapy, Medical Assisting
Fortis College in Norfolk
Healthcare & Medical Colleges in Norfolk, VA
Fortis College in Norfolk, Virginia, formerly Virginia Career Institute, provides career education and training to people in the greater Tidewater area. The College, originally established in 1975, offers a variety of programs in growing career fields to traditional and nontraditional students in the Hampton Roads communities, near Virginia Beach. The College currently offers programs in the nursing, medical, dental, massage, and trades fields.
Have you considered attending school to become a nurse? Do you want a nursing career in Virginia?  If so, consider completing your pre-licensure nursing education program at Fortis College in Norfolk, Virginia. The College has frequent nursing class starts throughout the year. The Associate Degree in Nursing (ADN) program will train you with the knowledge and skills necessary for an entry-level career in nursing. The College's ADN program prepares graduates to take the NCLEX-RN licensure examination upon graduation, which is a prerequisite to become a registered nurse (RN) in the Commonwealth of Virginia.
Fortis College's Practical Nursing (PN) program provides classroom, laboratory, and clinical experiences to train students for a career as a practical nurse. Practical Nursing is an exciting career path, and the College's PN program prepares students to acquire the skills to become LPNs. Students in the PN program will complete the program prepared to sit for the NCLEX-PN licensure examination, which is a prerequisite to become a Licensed Practical Nurse (LPN) in the Commonwealth of Virginia. In 2016, the College's NCLEX-PN pass rate was 91.3%, which according to data provided by the National Council of State Boards of Nursing is higher than the national average.
The allied health programs at Fortis College can help you grow professionally and personally as you train for an entry-level position in the healthcare field. These healthcare training programs include Medical Assisting, Dental Assisting, and Massage Therapy. The U.S. Department of Labor, Bureau of Labor Statistics identifies that employment of medical assistants, dental assistants, and massage therapists is projected to grow from 2014 to 2024 at a rate much faster than the average for all occupations. Capitalize on this trend for healthcare training at Fortis College.
Finally, many recently constructed homes and commercial buildings will need replacement climate-control systems in upcoming years, spurring demand nationally for HVAC installers. The growing emphasis on energy efficiency will require more HVAC technicians, so if you are looking for an HVAC school in Norfolk, Virginia, contact Fortis College today for information on our Heating, Ventilating, Air Conditioning and Refrigeration program.

Further Your Career Today!
Who we are
We value your opinion and would love to hear all about your experience as a student at Fortis. Sharing your review online can help us make improvements to enhance your learning experiences and those of prospective students.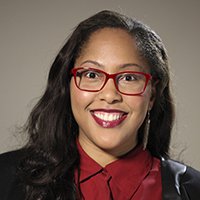 What do I do now? I am a cardiovascular surgical registered nurse. So my goal is to prep patients before their open heart surgery and when they come back post op to take care of them.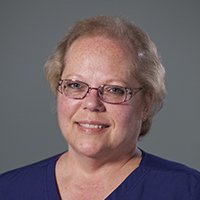 Fortis gave me back what I love to do, patient care. They gave me the skills that I needed so that I could use them every day.
I chose to attend Fortis College because it provided flexibility with the finances and flexibility with the schedule because I was working part-time, but I really needed something that would help me to be able to do both.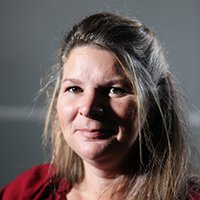 My Fortis education has opened up my eyes to things I have never seen before and never experienced and it has brought me to grow into a better person, into wanting to help other people and it has helped me.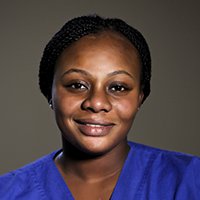 I would want everyone to know that I am a trustworthy, honest individual who goes after exactly what she wants out of life and I believe that you can attain anything out of hard work and success.
Accreditation and State Authorization
Institutional Accreditation 
Fortis College in Norfolk, Virginia is institutionally accredited by the Accrediting Bureau of Health Education Schools (ABHES), 7777 Leesburg Pike, Suite 314 North, Falls Church, Virginia 22043; telephone number (703) 917-9503; web address: https://www.abhes.org

Programmatic Accreditation

The Practical Nursing and Associate Degree in Nursing programs are not programmatically accredited.

Effective October 12, 2020, the associate degree nursing program at Fortis College Norfolk located in Norfolk, Virginia is a candidate for initial accreditation by the Accreditation Commission for Education in Nursing. This candidacy status expires on October 12, 2022.

Accreditation Commission for Education in Nursing (ACEN) 
3390 Peachtree Road NE, Suite 1400 
Atlanta, GA 30326 
(404) 975-5000
View the public information disclosed by the ACEN regarding this candidate program at http://www.acenursing.us/candidates/candidacy.asp 

Notice to students and prospective students:  The massage therapy at Fortis College has been placed on student achievement show-cause by their accreditor, the Accrediting Council for Independent Colleges and Schools (ACICS), due to material noncompliance with its retention and/or placement rate standard of 60 percent.

Consumer Information -

Fortis College in Norfolk

The following links provide consumer information required by federal regulations, and in accordance with school policy, that will allow you to make informed decisions relevant to your education. For details regarding each category below, please hover over the titles. For more info please click here for a complete glossary of terms.

*INSTITUTIONAL RATES (based on First-Time Students)

Graduation Rate: 41%

Retention Rate: 70%