Main Content Starts Here
Your neighborhood Fortis Institute in Lawrenceville, NJ
Dental, Medical Assisting, Billing/Coding, HVAC-R, and Electrical and Electronic Systems Technician.
Fortis Institute in Lawrenceville
Training Programs in Lawrenceville, NJ
The FORTIS Institute in Lawrenceville, NJ opened in 2010.  FORTIS Institute offers postsecondary education to people in Trenton, Mercer, Middlesex, Somerset, and Hunterdon counties and central New Jersey who are looking to start a new career or advance in a current one.  FORTIS is proud to be an up and coming member of the Lawrenceville community and we look forward to contributing in many ways locally.
At FORTIS Institute, we offer a wide range of quality career training programs in popular healthcare career fields and the skilled trades. If you are considering a Medical Assisting or Dental Assisting program in NJ, let FORTIS prepare you for either of these two unique career fields where people who enjoy helping others can make a positive difference.  In fact, Bureau of Labor Statistics ranks medical assistant and dental assistant among the fast growing career occupations nationally from now through 2026.  Medical Assisting and Dental Assisting offer growth and personal satisfaction to those with the ambition and discipline to get the proper education like you can get at Fortis Institute in Lawrenceville, New Jersey.
Do you want to earn a living working with your hands?  Then consider the Heating, Ventilation, Air Conditioning and Refrigeration training program at FORTIS Institute Lawrenceville.  You can learn how to install and service heating, ventilation, air conditioning and refrigeration systems.  Trenton has residential, commercial and industrial buildings that sooner or later need HVAC service and repair to the cooling and heating systems.  FORTIS can train you to become an HVAC Installer, HVAC Mechanic or HVAC Technician.
In the Electrical and Electronic Systems Technician program at Fortis Institute Lawrenceville campus you can learn the facets of working with low-voltage electronic systems including installation, troubleshooting and repair for applications such as home alarms & security systems, home theater, intercoms, fiber optic telecom, computer networking, wireless systems and more.
If you live in Trenton, Levittown, Somerset or near the Delaware River in Bucks County, PA then you should think about FORTIS Institute Lawrenceville campus as the place for a quality education in medical, dental, HVAC & refrigeration or electronic system career fields. At FORTIS, we pride ourselves on offering quality training in career fields where people have an opportunity for personal success. We take pleasure in helping students explore and fulfill their career passions. The FORTIS Institute in Lawrenceville, NJ provides a learning environment that encourages its students to realize their full potential.

Programs
Skilled Trades
In our skilled trade programs, you will learn the knowledge and hands-on skills that will allow you to make a difference doing something you love to do. Our comprehensive skilled trades program curriculum combines traditional classroom instruction with situational and practical learning experiences to prepare students for an entry-level position.
---
Healthcare / Medical
According to the Bureau of Labor Statistics, healthcare and medical career opportunities are forecast to grow over the next decade, due in part to our aging population and increased need for healthcare. Fortis offers a variety of medical and healthcare training programs to help meet this need.
---
Dental
The dental assisting and dental training programs at Fortis Colleges and Institutes help students acquire the skills and knowledge they need to demonstrate competency required for relevant licensing and getting started on a new career. Dental assistants and dental hygienists are critical members of the healthcare team and Fortis's dental training programs can help prepare you for a new career.
Further Your Career Today!
Who we are
We value your opinion and would love to hear all about your experience as a student at Fortis. Sharing your review online can help us make improvements to enhance your learning experiences and those of prospective students.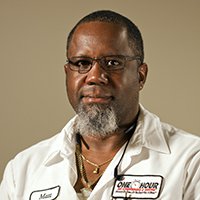 I was looking for something more steady and stable, something that I could look forward to for the years to come and not just go job to job. The education here at Fortis prepared me just to get out there in the real world to see what it's actually like.
My education here has made a big difference in my personal life and as well in my career. It has opened up many doors for me and it is doing a lot of great things for my family and myself.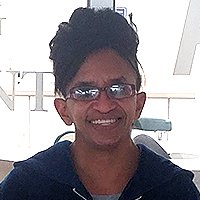 Fortis College really wants their students to be successful. They really believe in their students. What I love about Fortis College is that the president and others are accessible to the students. They don't just sit behind the desk and hide. They even come and get to know the students. The staff and teachers will not let you give up.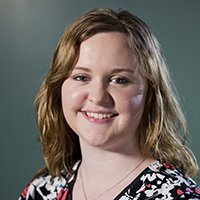 The education here at Fortis has provided me with education beyond what I expected. In my personal life I am more knowledgeable with family members, with friends, in my job.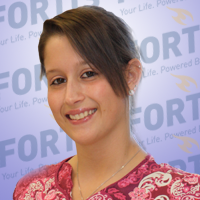 I decided upon Fortis College after I came across the Dental Assisting program. It was by far one of the best decisions I have ever made for myself, and I loved every minute.
Accreditation and State Authorization
Fortis Institute – Lawrenceville, NJ is accredited by the Accrediting Bureau of Health Education Schools, 6116 Executive Blvd., Suite 730, North Bethesda, MD 20852 P. (301) 291-7550 info@abhes.org
Fortis Institute is licensed by the New Jersey Department of Labor and Workforce Development:
New Jersey Department of Labor and Workforce Development
1 John Fitch Plaza
P.O. Box 110
Trenton, NJ 08625-0110
(609) 659-9045
www.lwd.dol.state.nj.us
The dental radiography component of the Dental Assisting program is approved by the New Jersey Department of Environmental Protection, Radiologic Technology Board of Examiners:
Bureau of X-Ray Compliance
P.O. Box 420
Trenton, NJ 08625-0420
(609) 984-5890
www.nj.gov/dep/rpp

Fortis Institute provides postsecondary career education to both traditional and nontraditional students through a variety of certificate programs that assist adult students in enhancing their career opportunities and improving problem-solving abilities. Fortis Institute strives to develop within its students the desire for lifelong and continued education. The staff at Fortis Institute believes that they make an important contribution to the economic growth and social wellbeing of the area. Fortis Institute educates its students to help meet the economic needs of their community in entry-level positions. The educational process is a change-oriented approach to education that provides the community with graduates who possess the skills and knowledge needed to succeed in existing and emerging career occupations.
The following goals are integral to the mission of Fortis Institute:
To develop each student's individual and professional growth, including written and interpersonal communication, critical thinking, and problem-solving competencies.
To develop each student's professional attitude and an awareness of contemporary career practices through exposure to pragmatic course content.
To promote self-discipline and motivation so that students may enjoy success in their career and in society.
To attract and retain effective and qualified instructors who are familiar with current medical and/or technical practices, and who motivate and develop students.
To offer sound certificate programs.To maintain a dynamic organization that is responsible and responsive to its constituencies.
To minimize economic disadvantages as a barrier to postsecondary education by providing financial aid services and by accepting students without regard to age, sex, religion, race, physical challenges, or economic or social background.
To assist graduates in finding positions for which they are trained.

Consumer Information -

Fortis Institute in Lawrenceville




CARES ACT OF 2020 HIGHER EDUCATION EMERGENCY RELIEF FUND (HEERF) ALLOCATION AND SUMMARY REPORTING DISCLOSURES


The US Department of Education Certification and Agreement directs each institution receiving Higher Education Emergency Relief Funds (HEERF) to comply with Section 18004(e) of the CARES Act and to post the following communication in accordance with requirements set forth by the Secretary of Education. The HEERF distribution reports are posted above. For further information on these funds, please visit: https://www.edaff.com/cares-act-information.php.