Main Content Starts Here
Michelle M.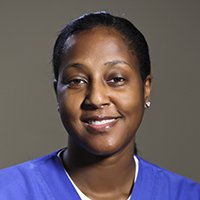 Michelle M.
Practical Nursing
I wanted to be a nurse because nursing is a caring profession.
I was a Navy Corpsman and a medical laboratory technician which sort of like is along the line of being a nurse, so I took care of a lot of patients and had the opportunity of dealing with a diverse population while in the Navy.
I chose to attend Fortis College because of the affordability and the small classroom sizes.
I see greater opportunities, better pay with my education that I received at Fortis College.
Additional Testimonials in Nursing