Main Content Starts Here
Imagine yourself as a

Dental Assistant
Medical Assistant
Medical Billing Coder
Sterile Processing Technician
Healthcare Professional
Registered Nurse
Surgical Technologist
Limited Scope X-Ray Technician
Fortis College in Orange Park
700 Blanding Blvd., Suite 16
Orange Park, FL 32065
(904) 269-7086
Training Programs & Colleges in Training Programs & Colleges in Orange Park, FL
FORTIS College in Orange Park, FL provides career education and training to people in the Clay county, Florida.  From the campus director on, the FORTIS staff at the school are committed to providing skills training and practical education for many careers in the Orange Park community. 
FORTIS College is much more than the average career school in Florida. We value our contribution to Orange Park and the greater community and take our mission as educators to heart every day.   Our staff and instructors strive to provide a practical, hands-on, immersing experience to make your education more impactful.  You will find FORTIS instructors, faculty and staff fully committed to the success of each individual student.  
Bureau of Labor Statistics reports that medical assistant and dental assistant rank among the fastest growing occupations from now until 2018.  The Medical Assisting and Dental Assisting programs at FORTIS College in Orange Park, FL prepares students to enter these growing occupations with excellent prospects.
Have you always wanted to be a nurse?   If so, then take a good look at FORTIS College in Orange Park, FL.  The Associate Degree in Nursing program at FORTIS College will prepare you for an entry-level career in nursing.   Upon completion of the ADN program at FORTIS, you will be prepared to sit for your licensure exam to become a Registered Nurse. The Bureau of Labor Statistics reports that prospects for RNs are expected to be excellent nationally between now and 2020.  With a FORTIS nursing degree, you can be ready to one day join the 2.6 million Americans who work as registered nurses!
At FORTIS College we also offer a Medical Assisting with Basic X-Ray Operation program.  You can train to get basic X-Ray skills to position patients and to use EKG equipment properly.  As our population ages, imaging technology will become more prevalent as physicians use more imaging to diagnose diseases and monitor treatments.  Join this career path by calling FORTIS today to schedule a campus visit.
We also offer an associate degree program in Healthcare Management, which can improve the career trajectory of those who are already working in healthcare. This bridge program is designed for recent graduates of a medical or allied health program at Fortis, a local community college or another vocational school. Students can prepare for a variety of jobs in healthcare management, including Home Health Services, Clinic Operations, Medical Office Management, and much more.
FORTIS College in Orange Park, FL was formerly known as North Florida Institute before joining the network of FORTIS Colleges and Institutes.
Further Your Career Today!
Who we are
We value your opinion and would love to hear all about your experience as a student at Fortis. Sharing your review online can help us make improvements to enhance your learning experiences and those of prospective students.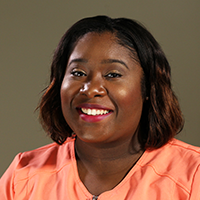 My education from Fortis has allowed me to be more knowledgeable about health and to pay attention to smaller things in life. I would want people to know that I don't do what I do because of money; I do what I do because of my heart.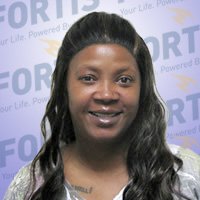 It was a tough road, but one I accomplished and I feel very good about myself that I achieved my goal. Managing children and a household as a single parent while completing the program was no easy task but I did it.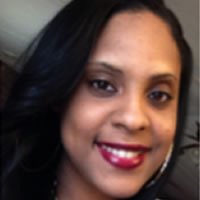 My life has significantly changed for the better. Finally, life became enjoyable, and possible.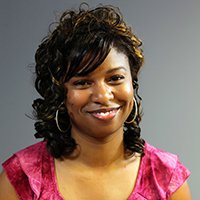 I wanted to become a nurse because I definitely wanted to be in a field that allowed me to provide service to others. I definitely had an interest as well in the human body and how it works, and how I can better help someone who is not feeling so well feel better.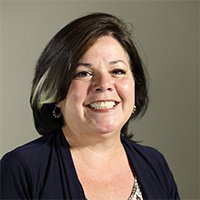 The education I received here at Fortis made a great difference in my personal life. I found myself doing my homework with my daughter. My daughter started getting better grades. She was so proud of me going back to school.
Accreditation and State Authorization
Institutional Accreditation
Fortis College in Orange Park, FL is institutionally accredited by the Accrediting Commission of Career Schools and Colleges:
Accrediting Commission of Career Schools and Colleges
2101 Wilson Boulevard, Suite 302
Arlington, VA 22201
(703) 247-4212 
www.accsc.org
Programmatic Accreditation
The Associate Degree in Nursing program is accredited by the Accreditation Commission for Education in Nursing (ACEN):
Accreditation Commission for Education in Nursing
3343 Peachtree Road NE, Suite 850
Atlanta, GA 30326
404-975-5000
www.acenursing.org
The Surgical Technology program is accredited by the Commission on Accreditation of Allied Health Education Programs (www.caahep.org) upon the recommendation of Accreditation Review Council on Education in Surgical Technology and Surgical Assisting:
Commission on Accreditation of Allied Health Education Programs
1361 Park Street
Clearwater, FL 33756
727-210-2350
www.caahep.org

Consumer Information & Gainful Employment Disclosures - Fortis College in Orange Park
The following links provide consumer information required by federal regulations, and in accordance with school policy, that will allow you to make informed decisions relevant to your education. For details regarding each category below, please hover over the titles. For more info please click here for a complete glossary of terms.
INSTITUTIONAL RATES (based on First-Time Students)
Graduation Rate: 58%
Retention Rate: 75%
Important information about the educational debt, earnings, and completion rates of students who attended this program:
The following is a list of the programs offered at this campus subject to the gainful employment disclosure requirements. To display the information regarding each program, please use the drop down boxes to the right. The gainful employment information will be displayed along with the tuition and fees for each program. Consumer information displayed below may not reflect only the campus selected. Information provided is based on data from the campus selected plus additional Fortis campuses included under the same federal ID number.