Main Content Starts Here
Your neighborhood Fortis Institute-Towson
Career education in healthcare, massage therapy or esthetics skincare!
Fortis Institute - Towson
Training Programs & Institute in Towson, MD
Our medical and dental assistant training programs in Towson, Maryland can help you jump start your future!
FORTIS Institute in Towson, MD provides dental assisting and medical assisting training programs for students in Towson and the surrounding Baltimore area. The dedicated staff and instructors at the school aim to develop the skills and knowledge you will need for success in the field you choose. If you want to be a medical office assistant, a dental assistant or a massage therapist in Maryland, then FORTIS Institute – Towson has a program for you to consider!
According to the U.S. Bureau of Labor Statistics, both medical assisting and dental assisting are expected to be among the fastest-growing healthcare occupations in the nation between now and 2018.  This means that in Maryland, employers will continue to need to hire trained healthcare professionals for their medical and dental offices. Contact FORTIS today to get more information on dental and medical training so you can prepare for a challenging and rewarding career!
The Medical Office Administration program at FORTIS Institute – Towson trains students to acquire satisfactory skills and demonstrate competence in a variety of medical office administration procedures including insurance claims processing so graduates will have the skill set necessary for entry-level employment in medical offices and clinics.
Have you considered the idea of becoming a massage therapist?  If you live in the Baltimore, Glen Burnie or Ellicott City areas, the Massage Therapy program at FORTIS Institute in Towson, MD will train you in massage techniques to ease pain, help relieve stress, and provide a feeling of well-being to your clients. Our Massage Therapy program trains students to perform a full body Swedish Massage, as well as incorporating bodywork techniques that include Deep Tissue massage and Neuromuscular Therapy.
If you live in Towson or Baltimore, Maryland and the idea of working alongside a pharmacist reading and filling prescriptions sounds like a good idea then please act today to request more information on the FORTIS Institute Pharmacy Technician program in Towson. Learn basic pharmaceutical calculations, medications, complications and side effects to be ready for opportunities in hospitals, clinics and retail pharmacies.
FORTIS Institute provides students with career education and quality training to prepare them to achieve their career objectives. Each program offers personalized, professional training. Selecting the best school in Maryland for medical, dental or massage training can be challenging.   During the admissions process for each student, our representatives will identify your individual ambitions and assess your needs and abilities to. This will help match you with the program where you are likely to succeed.
Today's job market is competitive.  It's a fact -- employers are looking for people with the right skills to do the job, and the key to getting these skills is choosing a quality education.  If you think one of our training programs could help you meet your career goals, contact FORTIS Institute in Towson, MD today. A representative will get in touch with you to give you more information and answer any of your questions.
Further Your Career Today!
Who we are
We value your opinion and would love to hear all about your experience as a student at Fortis. Sharing your review online can help us make improvements to enhance your learning experiences and those of prospective students.
No matter what you go through in life if you believe in yourself, if you believe all you have to believe that you can truly do it. I would want people to know that I could do it, they could do it, all they had to do is believe.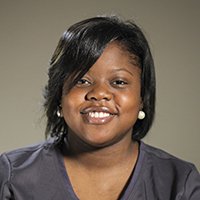 I heard about Fortis College from a friend, she came here, and she was telling me that they had a great medical assisting program and when I came and I spoke with admissions they were nice and friendly and they just made the process easy.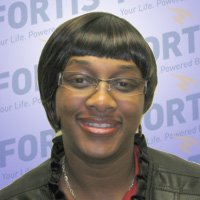 Working full-time, being a mother, wife and homemaker; balancing everything was challenging, but I was able to get through with hard work and perseverance.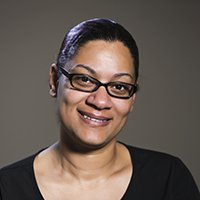 People come in, they have an issue, they ask me for help and it is just the best feeling when they leave and they feel better, they feel better about themselves, their body feels better, it is pretty amazing.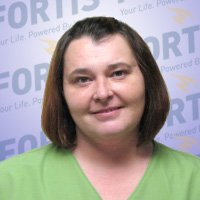 The Fortis College instructors and the students that participated in my experience helped me realize you are never too old to start over.
Accreditation and State Authorization
Institutional Accreditation
Fortis Institute-Towson in Towson, Maryland is institutionally accredited by the Accrediting Bureau of Health Education Schools:
Accrediting Bureau of Health Education Schools (ABHES)
7777 Leesburg Pike, Suite 314 North
Falls Church, VA 22043
(703) 917-9503
email:info@abhes.org
http://www.abhes.org
State Authorization
Fortis Institute-Towson is approved by the Maryland Higher Education Commission:
Maryland Higher Education Commission (MHEC)
6 North Liberty Street, 10th Floor
Baltimore, MD 21201
(410) 767-3301
http://www.mhec.state.md.us
Consumer Information -

Fortis Institute - Towson

*INSTITUTIONAL RATES (based on First-Time Students)

Graduation Rate: 35%

Retention Rate: 46%




CARES ACT OF 2020 HIGHER EDUCATION EMERGENCY RELIEF FUND (HEERF) ALLOCATION AND SUMMARY REPORTING DISCLOSURES


The US Department of Education Certification and Agreement directs each institution receiving Higher Education Emergency Relief Funds (HEERF) to comply with Section 18004(e) of the CARES Act and to post the following communication in accordance with requirements set forth by the Secretary of Education. The HEERF distribution reports are posted above. For further information on these funds, please visit: https://www.edaff.com/cares-act-information.php.