Main Content Starts Here
Your neighborhood Fortis College in Richmond, VA
Nursing, medical, healthcare, dental, massage therapy and skilled trades.
Fortis College in Richmond
Healthcare & Medical Colleges in Richmond, VA
Are you looking at nursing, dental or healthcare programs in Richmond, Virginia? Then you will want to make sure you explore the wide array of programs available at FORTIS College in Virginia. Formerly known as Virginia Career Institute, this campus joined the network of FORTIS College and Institutes in 2007.
Our medical programs in Richmond, Virginia include career education and training in the nursing, medical, dental, and massage therapy career fields.
Healthcare Programs in Richmond, Virginia
FORTIS College in Richmond, VA provides allied health and medical career training programs in Practical Nursing, Medical Assisting, Dental Assisting, Sterile Processing Technician, and Surgical Technology.
We offer a diverse mix of diploma and degree programs, providing options that are suitable for both traditional and nontraditional students who are interested in a variety of career opportunities within the medical field. Below are some of the programs we offer.
Practical Nursing Program. In our practical nursing (PN) program, classes are offered at several different times throughout the year, making it convenient for you to enroll in the program at the time of year that is best for you. Upon graduation, students in our PN program will be will be prepared to sit for the licensure exam to become a Licensed Practical Nurse (LPN). The Bureau of Labor Statistics (BLS) projects that employment for LPNs will grow faster than the average for all occupations and that job prospects for LPNs willing to work in rural and medically underserved areas should be particularly favorable. PNs can choose full or part time employment in a variety of healthcare settings.
Associate Degree in Nursing Program. Graduates of the ADN program at Fortis College in Richmond are prepared to sit for the licensure exam to become entry-level registered nurses. As an RN, you can join on of the most prestigious professions in medicine. Job growth for RNs is expected to continue to grow as our population ages and as more people have access to preventative care because of federal health insurance reform.
Surgical Technology Program. Our program in surgical technology teaches you how to perform a variety of tasks as a critical member of the surgical team. Duties of a Surg Tech include assisting surgeons and nurses at the operating table. As technology advances, physicians will continue to rely on surgical technologists to deliver more patient care services. Upon graduation you will be prepared for an entry-level position as a surgical technician in Virginia.
Sterile Processing Technician Program. These technicians perform critical duties to clean and sterilize medical instruments in hospitals. In this program, you will be trained in medical terminology and the procedures necessary to keep surgical instruments contaminant-free.
Medical Assisting Program. Medical assistants perform routine clinical and administrative tasks in the doctors' offices and medical clinics. Patient care duties include measuring vital signs, preparing samples for lab tests and helping physicians with examinations. Program graduates are prepared for entry-level positions in one of the fastest growing careers in the medical field.
Dental Assisting Program. The Bureau of Labor Statistics (BLS) projects employment of dental assistants will grow much faster than the average for all occupations over the next 10 years as the aging population and ongoing oral health research will continue to increase demand for preventive dental services. Dentists will continue to hire more dental assistants to complete routine tasks and as our population grows and ages the demand for dental treatments and oral hygiene will grow as well. This is a great career with flexibility for single mothers or working parents.
Massage Therapy Program. Our massage therapy program provides you with the skills to become a massage therapist and obtain an entry-level position in a variety of settings. If you want to use the power of your hands to help to relieve pain and stress, a massage therapy career may be perfect for you! This is a flexible career where people can be self-employed and work either full or part time.

HVAC Technician Program. Every building in the Richmond area has heating, ventilation and air conditioning systems that need repair and maintenance. This means consistent demand for skilled HVAC technicians. The population of Central VA continues to grow so opportunities for HVAC installers will also increase as construction continues for both commercial and residential buildings.
The Next Step
Our Richmond campus is conveniently located near Henrico, Mechanicsville, and Short Pump. If you are looking to enroll in healthcare programs in Richmond, Virginia, or are interested in becoming an HVAC technician or installer, contact FORTIS today to learn more about any of the programs that interest you.

Further Your Career Today!
Who we are
We value your opinion and would love to hear all about your experience as a student at Fortis. Sharing your review online can help us make improvements to enhance your learning experiences and those of prospective students.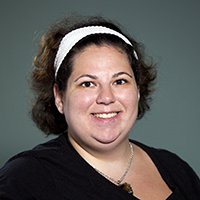 There's all different types of massage that you are introduced to and learn about. There is everything from special massage for pregnancy to special massage for medical conditions. With my career I don't think I could find a place for a better massage therapy education.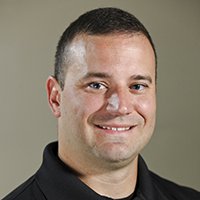 My career choice at Fortis has really helped my personal life by giving me the degree that I wanted to have to work in a field that I wanted. So it's not so much that I'm going to a job, I'm going to something I want to do and I enjoy doing.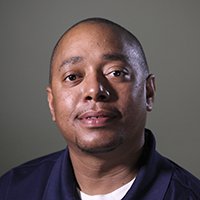 My education here at Fortis has been very helpful, it has been a blessing to my life and, you know, I was able to upgrade myself, you know, from where I was to where I'm at now and then to where I will be in the future.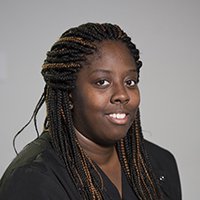 The most influential people in my life have been the Fortis instructors, of course. They've always been around from the beginning to the end, for ups and downs, just for everything; and, of course, my family, my daughter.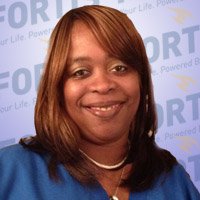 The foundation that Fortis has laid for me has allowed me the knowledge and the clinical skills to be published in a book as one of the worldwide healthcare leaders of America.
Accreditation and State Authorization
FORTIS College, Richmond is accredited by the Accrediting Council for Independent Colleges and Schools (ACICS) as a non-main campus of FORTIS College located in Norfolk, Virginia and is certified to operate by the State Council of Higher Education for Virginia.
The Dental Assisting program is accredited by the Commission on Dental Accreditation (CODA). The Commission is a specialized accrediting body recognized by the United States Department of Education. The Commission on Dental Accreditation can be contacted at 312-440-4653 or at 211 East Chicago Avenue, Chicago, IL 60611. The Commission's web address is: http://www.ada.org/100.aspx

The Virginia Board of Nursing granted full approval to the Practical Nursing program and provisional approval to the Associate Degree in Nursing program. The Virginia Board of Nursing is located at Commonwealth of Virginia, Department of Health Professions, Perimeter Center, 9960 Maryland Drive, Ste. 300, Richmond, Virginia, 23233 804-367-4515.
The Surgical Technology program is accredited by the Commission on Accreditation of Allied Health Education Programs (www.caahep.org) upon the recommendation of Accreditation Review Council on Education in Surgical Technology and Surgical Assisting.
Commission on Accreditation of Allied Health Education Programs
1361 Park Street
Clearwater, FL 33756
727-210-2350
www.caahep.org
Programmatic Accreditation
The Practical Nursing program is not programmatically accredited.
Effective March 3, 2020, the Associate Degree Nursing program at Fortis College in Richmond is a Candidate for initial accreditation by the Accreditation Commission for Education in Nursing. This Candidacy status expires on March 3, 2022.  
Accreditation Commission for Education in Nursing (ACEN) 
3343 Peachtree Road NE, Suite 850 
Atlanta, GA 30326 
(404) 975-5000 
http://www.acenursing.us/candidates/candidacy.asp 
Consumer Information - Fortis College in Richmond
The following links provide consumer information required by federal regulations, and in accordance with school policy, that will allow you to make informed decisions relevant to your education. For details regarding each category below, please hover over the titles. For more info please click here for a complete glossary of terms.
INSTITUTIONAL RATES (based on First-Time Students)
Graduation Rate: 47%
Retention Rate: 59%