Main Content Starts Here
Your neighborhood Fortis Institute in Wayne, NJ
Offering Medical, Dental and Skilled Trades education programs.
Fortis Institute in Wayne
Training Programs in Wayne, NJ
The FORTIS Institute in Wayne, NJ offers career education and training to people in northern New Jersey interested in healthcare, medical and skilled trades career fields.  If you live in New Jersey and want to begin a new career in the medical field or if you want additional skills to advance in your current profession, then you should consider FORTIS Institute.
Our FORTIS Institute campus was known locally for years as Berdan Institute.  Berdan always had a great reputation with employers and community partners in northern New Jersey for graduating students with solid skills and reliable work habits.  All our people at FORTIS Institute Wayne are working hard to meet and exceed those standards.
FORTIS is institutionally accredited by ABHES and offers a wide range of programs including Medical Assisting and Medical Billing and Coding.  So if you are looking for a medical assistant program in NJ, let Fortis prepare you for a great career in healthcare.  You can choose either of these programs and the experienced instructors at FORTIS will prepare you with the skills for a variety of entry-level positions in the allied health field.
The Bureau of Labor Statistics ranks dental assistant among the fastest growing occupations nationally from now through the next 10 years.  The dental career field is found rewarding by many, so act today to schedule a campus visit to learn more about the Dental Assisting I program from FORTIS Institute in Wayne, NJ.
The Lab Technician program at FORTIS Institute can prepare you for a variety of entry-level positions from research assistant to lab technician to bio-technician and more.  The New Jersey economy relies heavily on pharmaceutical and biotech companies for growth and jobs.  These companies in turn require skilled entry-level people to contribute to their success and that of the community as a whole. Enroll today in the in Lab Technician program at FORTIS Institute and start your career in biotechnology. You can discover your true potential with career training in the Lab Technician program at Fortis Institute in Wayne, NJ.  Click here to watch a short video.
When Berdan Institute joined the national network of FORTIS Colleges and Institutes, FORTIS added educational programs in the Skilled Trades.  The residential and commercial buildings of northern New Jersey all require HVAC repair and service at one time or another.  The Heating, Ventilation, Air Conditioning and Refrigeration program at FORTIS Institute will train you to maintain and service today's heating and cooling systems.  Those who install and troubleshoot heating, ventilation and air conditioning systems are called HVAC Technicians or HVAC Installers.  Let FORTIS train you to join them in the HVAC industry!
The Electrical Systems Technician program at FORTIS Institute trains students to service and repair a wide variety of low voltage electrical applications including home theater systems, security and alarm systems, home audio, video and fiber cabling, home computer networks, and cable and wireless applications.  Call FORTIS today for more information on a career field in low voltage electrical systems. Our Wayne, NJ campus is just a short drive from Elizabeth, Union City & Clifton.
At FORTIS Institute in Wayne, NJ, our hands-on instruction and experienced faculty can help prepare you for future career opportunities, as well as help you think critically and foster professional and personal growth. Our school can provide you -- and the people of New Jersey -- the education and the real-world experience needed to find success in your career.

Programs
Skilled Trades
In our skilled trade programs, you will learn the knowledge and hands-on skills that will allow you to make a difference doing something you love to do. Our comprehensive skilled trades program curriculum combines traditional classroom instruction with situational and practical learning experiences to prepare students for an entry-level position.
---
Healthcare / Medical
According to the Bureau of Labor Statistics, healthcare and medical career opportunities are forecast to grow over the next decade, due in part to our aging population and increased need for healthcare. Fortis offers a variety of medical and healthcare training programs to help meet this need.
---
Dental
The dental assisting and dental training programs at Fortis Colleges and Institutes help students acquire the skills and knowledge they need to demonstrate competency required for relevant licensing and getting started on a new career. Dental assistants and dental hygienists are critical members of the healthcare team and Fortis's dental training programs can help prepare you for a new career.
Located just minutes from the Willowbrook Mall Shoppers Stop, our Wayne, NJ campus is also just a short drive from Elizabeth, Union City & Clifton.
Further Your Career Today!
Who we are
We value your opinion and would love to hear all about your experience as a student at Fortis. Sharing your review online can help us make improvements to enhance your learning experiences and those of prospective students.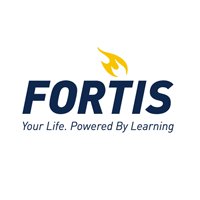 The skills and knowledge I gained in the Biotechnology program enabled me to obtain an interesting and challenging position as a research assistant with a medical diagnostic company.
I was extremely satisfied with the education I received in terms of content and interaction with the faculty. You will find that the teaching staff is a combination of industry experience and very approachable personalities.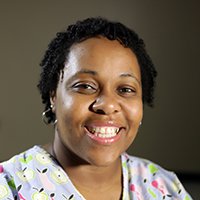 The most influential people in my life are my daughters and that is because I would love to secure their future as well as mine. This last accomplishment doing the medical assistant has really, really enhanced my broadness of life. I graduated with a 3.6 which I never thought I could do, so they are very proud of their mom.
Accreditation and State Authorization
FORTIS Institute, Wayne is accredited by the Accrediting Bureau of Health Education Schools, 6116 Executive Blvd., Suite 730, North Bethesda, MD 20852 P. (301) 291-7550 info@abhes.org
Fortis Institute is licensed by the New Jersey Department of Education and Labor and Workforce Development, 1 John Fitch Plaza, P.O. Box 110, Trenton, NJ 08625-0110, (609) 659-9045, www.lwd.dol.state.nj.us
The dental radiography component of the Dental Assisting program is approved by the New Jersey Department of Environmental Protection, Radiologic Technology Board of Examiners, Bureau of X-Ray Compliance, P.O. Box 420, Trenton, NJ 08625-0420, (609) 984-5890, www.nj.gov/dep/rpp

For Massage Therapy Program students only:
As mandated by ABHES, the Institute maintains a current Teach-Out Plan.  Teach-out means that no new students will be enrolled in the existing program and the students who are currently enrolled will have the opportunity to complete their training within the normal timeframe that is set out in your original Enrollment Agreement.  Your academic and financial records will remain archived at the Institute. 

Consumer Information -

Fortis Institute in Wayne




CARES ACT OF 2020 HIGHER EDUCATION EMERGENCY RELIEF FUND (HEERF) ALLOCATION AND SUMMARY REPORTING DISCLOSURES


The US Department of Education Certification and Agreement directs each institution receiving Higher Education Emergency Relief Funds (HEERF) to comply with Section 18004(e) of the CARES Act and to post the following communication in accordance with requirements set forth by the Secretary of Education. The HEERF distribution reports are posted above. For further information on these funds, please visit: https://www.edaff.com/cares-act-information.php.
Licensure and Certification
The following programs may require licensure or certification to obtain employment. Please find your program of interest to determine if the program meets the educational requirements for licensure or certification in your state.

The state of New Jersey requires a license to work as a Massage Therapist.
The Massage Therapy program meets the educational requirements to become a licensed Massage Therapist in the state of New Jersey.
We have not made a determination for the following states*: AL, AK, AZ, AR, CA, CO, CT, DE, DC, FL, GA, HI, ID, IL, IN, IA, LA, ME, MD, MA, MI, MN, MS, MO, MT, NE, NV, NH, NM, NY, NC, ND, OH, OK, OR, PA, RI, SC, SD, TN, TX, UT, VA, VT, WA, WV, WI, and WY.
Those who successfully graduate from the Massage Therapy program may be eligible to take the Massage and Bodywork licensing examination (MBLEX) administered by the Federation of State Massage Therapy Board (FSMTB). Successfully passing the MBLEX is one of several requirements for obtaining licensure.

*If you need additional information on state eligibility or transferability requirements for these states, please contact the Campus President or Dean of Education.
Graduation does not guarantee eligibility to sit for licensure, certification, or registry exams. Please understand that licensure and certification eligibility can be affected by unlawful events that take place after acceptance into a program. As part of the licensure, certification, and registration application process, arrest and court records of final adjudication for any offense other than a minor traffic violation may be submitted to credentialing agency for review. Applicants who have been convicted of a felony and whose civil rights have not been restored may be considered incomplete by the College until documentation of restoration of civil rights is received.
Licensing and certification requirements vary by state. Students who relocate to another state during their enrollment may or may not satisfy the eligibility criteria to obtain a professional license or certification in that state. 
Please contact the Campus President or Dean of Education if you have additional questions pertaining to your program of interest.