Main Content Starts Here
Your neighborhood Fortis Institute in Wayne, NJ
Offering Medical, Dental and Skilled Trades education programs.
Fortis Institute in Wayne
Training Programs in Wayne, NJ
The FORTIS Institute in Wayne, NJ offers career education and training to people in northern New Jersey interested in healthcare, medical and skilled trades career fields.  If you live in New Jersey and want to begin a new career in the medical field or if you want additional skills to advance in your current profession, then you should consider FORTIS Institute.
Our FORTIS Institute campus was known locally for years as Berdan Institute.  Berdan always had a great reputation with employers and community partners in northern New Jersey for graduating students with solid skills and reliable work habits.  All our people at FORTIS Institute Wayne are working hard to meet and exceed those standards.
FORTIS is institutionally accredited by ABHES and offers a wide range of programs including Medical Assistant and Medical Billing and Coding.  So if you are looking for a medical assistant program in NJ, let Fortis prepare you for a great career in healthcare.  You can choose either of these programs and the experienced instructors at FORTIS will prepare you with the skills for a variety of entry-level positions in the allied health field.
The Dental Assisting program at FORTIS Institute has been recognized by the Commission on Dental Accreditation (CODA accredited) and prepares students for a career as a dental assistant.  The Bureau of Labor Statistics ranks dental assistant among the fastest growing occupations nationally from now through the next 10 years.  The dental career field is found rewarding by many, so act today to schedule a campus visit to learn more about the Dental Assisting program from FORTIS Institute in Wayne, NJ.
The Lab Technician program at FORTIS Institute can prepare you for a variety of entry-level positions from research assistant to lab technician to bio-technician and more.  The New Jersey economy relies heavily on pharmaceutical and biotech companies for growth and jobs.  These companies in turn require skilled entry-level people to contribute to their success and that of the community as a whole. Enroll today in the in Lab Technician program at FORTIS Institute and start your career in biotechnology. You can discover your true potential with career training in the Lab Technician program at Fortis Institute in Wayne, NJ.  Click here to watch a short video.
When Berdan Institute joined the national network of FORTIS Colleges and Institutes, FORTIS added educational programs in the Skilled Trades.  The residential and commercial buildings of northern New Jersey all require HVAC repair and service at one time or another.  The Heating, Ventilation, Air Conditioning and Refrigeration program at FORTIS Institute will train you to maintain and service today's heating and cooling systems.  Those who install and troubleshoot heating, ventilation and air conditioning systems are called HVAC Technicians or HVAC Installers.  Let FORTIS train you to join them in the HVAC industry!
The Electrical Systems Technician program at FORTIS Institute trains students to service and repair a wide variety of low voltage electrical applications including home theater systems, security and alarm systems, home audio, video and fiber cabling, home computer networks, and cable and wireless applications.  Call FORTIS today for more information on a career field in low voltage electrical systems. Our Wayne, NJ campus is just a short drive from Elizabeth, Union City & Clifton.
At FORTIS Institute in Wayne, NJ, our hands-on instruction and experienced faculty can help prepare you for future career opportunities, as well as help you think critically and foster professional and personal growth. Our school can provide you -- and the people of New Jersey -- the education and the real-world experience needed to find success in your career.

Further Your Career Today!
Who we are
We value your opinion and would love to hear all about your experience as a student at Fortis. Sharing your review online can help us make improvements to enhance your learning experiences and those of prospective students.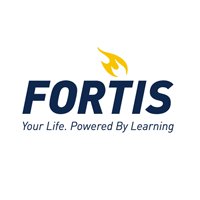 The skills and knowledge I gained in the Biotechnology program enabled me to obtain an interesting and challenging position as a research assistant with a medical diagnostic company.
I was extremely satisfied with the education I received in terms of content and interaction with the faculty. You will find that the teaching staff is a combination of industry experience and very approachable personalities.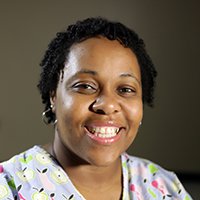 The most influential people in my life are my daughters and that is because I would love to secure their future as well as mine. This last accomplishment doing the medical assistant has really, really enhanced my broadness of life. I graduated with a 3.6 which I never thought I could do, so they are very proud of their mom.
Accreditation and State Authorization
FORTIS Institute, Wayne is institutionally accredited by the Accrediting Bureau of Health Education Schools (ABHES), 7777 Leesburg Pike, Suite 314, North Falls Church, VA 22043. (703) 917-9503, www.abhes.org
Fortis Institute is licensed by the New Jersey Department of Education and Labor and Workforce Development, 1 John Fitch Plaza, P.O. Box 110, Trenton, NJ 08625-0110, (609) 659-9045, www.lwd.dol.state.nj.us
The program in dental assisting is accredited by the Commission on Dental Accreditation of the American Dental Association, a specialized accrediting body recognized by the Council on Postsecondary Accreditation and by the United States Department of Education. The Dental Assisting I program has been granted the accreditation status of 'approval without reporting requirements'. The Commission on Dental Accreditation can be contacted at (312) 443-4653 or at 211 East Chicago Avenue, Chicago, IL 60611. The Commission's web address is: http://www.ada.org/prof/ed/programs/search_index.asp
The dental radiography component of the Dental Assisting program is approved by the New Jersey Department of Environmental Protection, Radiologic Technology Board of Examiners, Bureau of X-Ray Compliance, P.O. Box 420, Trenton, NJ 08625-0420, (609) 984-5890, www.nj.gov/dep/rpp
Consumer Information -

Fortis Institute in Wayne

The following links provide consumer information required by federal regulations, and in accordance with school policy, that will allow you to make informed decisions relevant to your education. For details regarding each category below, please hover over the titles. For more info please click here for a complete glossary of terms.

*INSTITUTIONAL RATES (based on First-Time Students)

Graduation Rate: 78%

Retention Rate: 77%