Main Content Starts Here
Your neighborhood Fortis College in Cuyahoga Falls, Ohio
Programs in nursing, healthcare and the skilled trades including HVAC-R and Welding!
Fortis College in Cuyahoga Falls
Fortis College Cuyahoga Falls Campus will continue delivering classroom program content via online and remote modalities. Ensuring a safe environment for students and employees is our highest priority and we are following all CDC and local guidelines. If you are a student and have not been contacted by your campus leadership, or are having connectivity issues, please reach out to your Program Director via cell phone or email for more information. If you are interested in learning more about Fortis healthcare, nursing or other programs please call 855.436.7847 to learn how new students can enroll and start with online remote delivery of their career education.

Training Programs & Colleges in Cuyahoga Falls, OH
The FORTIS College in Cuyahoga Falls, OH was formerly known as National Institute of Technology.  FORTIS College is a postsecondary college in Cuyahoga Falls that provides career education and training to people in the greater Cleveland, Akron, Brunswick & Stow areas.
Have you looked for a nursing program in Cleveland, Ohio?  Do you think a career as a nurse in Ohio is an exciting idea?  At FORTIS College we offer nursing programs that deliver classroom, laboratory and clinical experiences to prepare students for entry-level nursing positions.  The Practical Nursing program prepares students with the skills to sit for the licensure exam to become a practical nurse upon graduation.
The Associate Degree Nursing program at FORTIS College Cuyahoga Falls is taught by experienced nursing instructors who are committed to helping students reach their career goal of becoming a registered nurse.  Upon completion of the ADN nursing program at FORTIS, students will be well prepared to sit for their licensure exam to become an RN.  With a nursing education from FORTIS, perhaps you too can one day join the 2.6 million Americans working as registered nurses.
FORTIS provides medical career training for allied health career fields such as Medical Assisting and Medical Billing and Coding.  Bureau of Labor Statistics rank medical assistant and dental assistant among the fastest growing occupations nationally from now to 2018.  The admissions staff at FORTIS will work to match your desires and your abilities to a program in which you can succeed.
If you want a career working with your hands as an HVAC mechanic or installer, then consider the HVAC program at FORTIS Institute in Cuyahoga Falls, OH.  Students learn to install and repair heating, ventilation, air conditioning, and refrigeration systems.  Northern Ohio is full of residential, commercial and industrial buildings of all shapes, sizes and ages.  Sooner or later, they will all need their heating and cooling systems serviced or repaired.  With training from FORTIS, you can join the HVAC industry in less time than you might think.
We pride ourselves in being among the top vocational colleges in Ohio. Our quality degree and diploma programs are created to help students enhance their career opportunities by equipping them with the needed career-ready education and skill set.
As a student, FORTIS College in Cuyahoga Falls, OH not only helps prepare you for your future career, but also assists in developing your personal and professional growth. Expand your written and interpersonal communication, problem-solving and critical-thinking abilities with FORTIS College.

Further Your Career Today!
Who we are
We value your opinion and would love to hear all about your experience as a student at Fortis. Sharing your review online can help us make improvements to enhance your learning experiences and those of prospective students.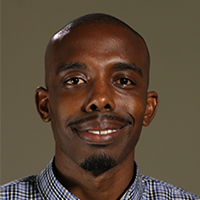 I learned more here than just technical training. I got some life skills. They helped me write resumes and just showed me how to also just run a business so they teach the fundamentals with that as well.
My education here at Fortis has set me up to succeed. It set me up to first of all to pass my NCLEX, which without that you can't be a nurse and to be a nurse for me has been remarkable. I feel an amount of confidence that I've never felt before, a set of purpose.
I think it was blessed for me to be at Fortis for some reason. We drove past several times, we went to several different schools and Fortis just had that home feeling when I came in, I liked the environment.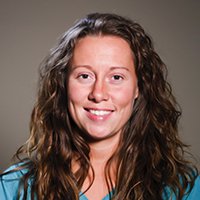 I gave in my graduation speech that FEAR stands for face everything and rise and even at 30 and two kids and being out of school for almost ten years I was still able to go back and I didn't feel that I had lost that much time, I was able to get back into the groove of it and if you put your mind to something you can achieve it no matter what obstacles stand in front of you.
Accreditation and State Authorization
FORTIS College, Cuyahoga Falls is accredited by the Accrediting Commission of Career Schools and Colleges (ACCSC) and approved by the State Board of Career Colleges and Schools. Cuyahoga is approved to award Associate's of Applied Science degrees and diplomas. Registration Number: 04-09-1734T.

Consumer Information -

Fortis College in Cuyahoga Falls

*INSTITUTIONAL RATES (based on First-Time Students)

Graduation Rate: 61%

Retention Rate: 60%