Main Content Starts Here
Sampson M.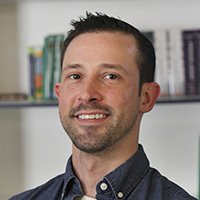 Sampson M.
Surgical Technology
I've always known that I wanted to do something medical, it's something that has always kind of clicked for me and doing manual labor for years kind of starts wearing you out for a little bit.
Actually, I decided to attend here because I had a friend that studied surgical technology here and she told me it's a great place, great program and so I signed up and started.
In my position I tell them what the diagnosis is, what a squamous cell is, describing how if it's superficial how to treat it, if it's deep how to treat it; get pre-operative protocol and things like that for the patient.
My family's definitely proud of me for continuing my education, especially being the only one in my family that's decided to do so.  They kind of want me to further a little bit more, but we'll see where that goes.
Additional Testimonials in Nursing