Main Content Starts Here
Your convenient Fortis College in Indianapolis
Your career education in nursing, medical assisting, dental assisting, and HVAC-R can begin at FORTIS!
Fortis College in Indianapolis
Healthcare & Medical College in Indianapolis, Indiana
If you live in or near Indianapolis, and you're thinking about a career in the medical field, you'll want to look at the medical programs in Indianapolis that FORTIS College offers. We provide a career-focused education to traditional and nontraditional students with a variety of degree and diploma programs that help assist them in enhancing their career opportunities. We believe in making an important contribution to the economic growth and social well being of the Indianapolis metropolitan community.
Established in 2009 as a branch campus of Fortis College (formerly Central Florida College) in Winter Park, Florida. Effective 11/14/2016, Fortis College in Indianapolis, IN became a branch campus of Fortis College located at 555 E. Alex-Bell Road, Centerville, Ohio 45459. Founded in 1953, Fortis College in Centerville operated as RETS Tech Center. Education Affiliates purchased RETS Tech Center in October 2005.

Medical and Nursing Programs in Indianapolis
At FORTIS College in Indianapolis, we offer programs in nursing, medical assisting, and dental assisting.
Nursing Programs: We offer an Associate of Science Degree in Nursing (ADN) for those who want to get the skills to become an entry-level registered nurse (RN). Graduates of the ADN program at FORTIS will be prepared to sit for the licensure exam to become a RN. FORTIS offers frequent class starts in our nursing degree program.  The program at the Fortis College Indianapolis campus is ACEN accredited.
Medical Assisting Program: Medical assistants play a critical role in the efficient operations of medical offices and in providing high quality patient care. Our medical assisting program prepares students for a variety of entry-level positions in doctor's offices, medical clinics, and laboratories.
Dental Assisting Program: Our dental assisting program provides students with hands-on learning that enables them to work chairside with dentists to deliver dental care to improve the oral health of patients. Throughout this program, students gain exposure to the different dental specialty practices. 
HVACR Career Training
If you like working with your hands but aren't interested in any medical programs in Indianapolis, consider our HVAC & Refrigeration trades program. As a student in this program, you will learn to install, service, and troubleshoot today's heating, ventilation, air conditioning, and refrigeration systems. Upon completion of the program, you will be prepared for an entry-level job as an HVACR Installer or HVACR Mechanic.
Become a FORTIS Student 
FORTIS College is about providing quality education to those looking to start a new career, or advance their current career. Our experienced instructors and staff members work diligently to ensure our graduates possess the skills and knowledge needed to succeed in a variety of today's most in-demand career fields.  
 
Contact us today by phone, email, or live online chat to obtain further information about our nursing, healthcare, and skilled trades programs. 

Further Your Career Today!
Who we are
We value your opinion and would love to hear all about your experience as a student at Fortis. Sharing your review online can help us make improvements to enhance your learning experiences and those of prospective students.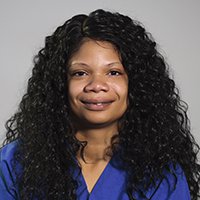 My children think I'm awesome. They say I'm awesome for going back to school, for working in the medical field. They enjoy it cause now if they are sick mommy can help them.
Fortis College made a difference in my personal life because I can show my children that whatever you want to do, if you put your mind to it, you can do it.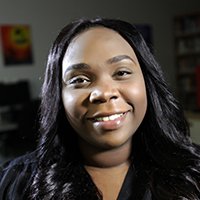 I actually was pregnant during my time here at Fortis and now that I have two little babies I am able to be home at night, I am able to home on weekends which I love and they love, I get more time with them.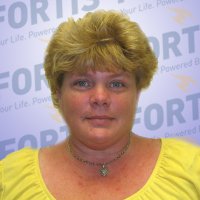 I loved the program, it wasn't easy of course but I enjoyed the demands that learning required, and acquiring all that new knowledge was stimulating and interesting.
Accreditation and State Authorization
Fortis College is institutionally accredited by the Accrediting Commission of Career Schools and Colleges:

Accrediting Commission of Career Schools and Colleges
2101 Wilson Boulevard, Suite 302
Arlington, VA 22201


(703) 247-4212

 
www.accsc.org

The Associate of Science Degree in Nursing program has Full Accreditation with reporting requirements status with the Indiana Board of Nursing:
Indiana Board of Nursing
402 W. Washington Street, Room W072
Indianapolis, Indiana 46204
(317) 234-2043

The associate degree nursing program at Fortis College Indianapolis located in Indianapolis, Indiana is accredited by the:

Accreditation Commission for Education in Nursing (ACEN) 
3390 Peachtree Road NE, Suite 1400 
Atlanta, GA 30326 


404-975-5000

 
www.acenursing.org
The most recent accreditation decision made by the ACEN Board of Commissioners for the associate degree nursing program is Continuing Accreditation with Conditions.
View the public information disclosed by the ACEN regarding this program at http://www.acenursing.us/accreditedprograms/programSearch.htm 

Fortis College's Medical Assisting diploma program is programmatically accredited by the Accrediting Bureau of Health Education Schools:

Accrediting Bureau of Health Education Schools
7777 Leesburg Pike, Suite 314N
Falls Church, VA 22043


(703) 917-9503

 
www.abhes.org

This institution is authorized by:

The Indiana Commission for Higher Education/
The Indiana Board for Proprietary Education
101 West Ohio Street, Suite 300
Indianapolis, IN 46204-4206

Advertising code: AC-0163
Consumer Information -

Fortis College in Indianapolis

The following links provide consumer information required by federal regulations, and in accordance with school policy, that will allow you to make informed decisions relevant to your education. For details regarding each category below, please hover over the titles. For more info please click here for a complete glossary of terms.

*INSTITUTIONAL RATES (based on First-Time Students)

Graduation Rate: 58%

Retention Rate: 43%