Main Content Starts Here
Your neighborhood Fortis College in Centerville Ohio
Offering Medical, Dental and Skilled Trades education programs.
Fortis College in Centerville
Fortis College Centerville Campus will continue delivering classroom program content via online and remote modalities. Ensuring a safe environment for students and employees is our highest priority and we are following all CDC and local guidelines. If you are a student and have not been contacted by your campus leadership, or are having connectivity issues, please reach out to your Program Director via cell phone or email for more information. If you are interested in learning more about Fortis healthcare, nursing or other programs please call 855.436.7847 to learn how new students can enroll and start with online remote delivery of their career education.

Training Programs & Colleges in Centerville, OH
Fortis College, formerly known as RETS College, is located in Centerville, Ohio, which is approximately eight miles south of Dayton, Ohio. The College occupies two buildings, one of which is a 56,800-square foot building on a modern, nine-acre campus and the other is a 28,000-square foot building located in the nearby Cross Pointe Shopping Center. All residential-based classes and labs are held at these locations, which include high fidelity simulation, HVACR, medical assisting, nursing, dental assisting, and science labs. There are over 200 computer workstations and over 2,000 volumes and periodicals.
At Fortis College, we are dedicated to providing students quality, career-ready training in several of today's emerging industries. We prepare our students not only for future careers but for individual growth as well.  Through written and interpersonal communication, critical thinking, and problem-solving competencies, Fortis College graduates are ready for whatever future opportunities they choose to pursue in their selected fields of study.
Fortis College currently offers residential, hybrid, and fully online (distance education) programs. The diploma programs in Dental Assisting, Heating, Ventilating, Air Conditioning, and Refrigeration (HVACR), and Medical Assisting are offered in a fully residential format with classes taught at the campus. The diploma program in Practical Nursing is offered in a hybrid delivery format, where portions of the program are offered both on campus and online. The College also offers hybrid associate degree programs in Medical Assisting, Medical Billing and Coding, and Nursing.
The Associate Degree in Nursing (ADN) program prepares students for entry-level positions as a registered nurse (RN). According to the U.S. Department of Labor, Bureau of Labor Statistics (www.bls.gov), employment of RNs is expected to grow much faster than the average for all occupations over the next 10 years from 2014-2024. This growth trend for RNs will occur for a number of reasons, including an increased emphasis on preventive care, growing rates of chronic conditions, such as diabetes and obesity, and demand for healthcare services from the baby-boom population, as they live longer and more active lives. Medical assisting is a solid career choice for those who want to work in the healthcare field. Medical assistants work mostly in primary care, a steadily growing sector of the healthcare industry. Medical assistants perform clinical and administrative duties in doctor's offices, group practices, clinics, and healthcare facilities. According to the Bureau of Labor Statistics, employment of medical assistants is expected to grow much faster than the average for all occupations over the next 10 years. As access to healthcare expands and as the population ages, physicians will hire more assistants to perform duties, which will allow physicians to see more patients.
The Dental Assisting program at Fortis College prepares students for entry-level positions assisting dentists chair-side and in the dental office. As dental practices continue to grow, more dental assistants will be needed. Job opportunities for dental assistants nationally are expected increase over the next 10 years according to the Bureau of Labor Statistics. As the large baby-boom population ages, and as people keep more of their original teeth than did previous generations, the need to maintain and treat teeth will continue to increase the need for dental care.
Job opportunities nationally for HVAC and refrigeration technicians and installers are expected to be excellent over the next 10 years according to the Bureau of Labor Statistics, which also indicates that a growing number of HVACR technicians are receiving postsecondary instruction from technical and trade schools, like Fortis College. The College's HVACR program will prepare students for entry-level positions in this growing career field. The increasing emphasis on energy efficiency and pollution reduction is likely to increase the demand for HVACR installers as climate-control systems are retrofitted, upgraded, or replaced entirely.
Further Your Career Today!
Accreditation and State Authorization
Institutional Accreditation 
Fortis College is institutionally accredited by the Accrediting Commission of Career Schools and Colleges:
Accrediting Commission of Career Schools and Colleges
2101 Wilson Boulevard, Suite 302
Arlington, VA 22201
(703) 247-4212 
www.accsc.org
State Authorizations
Fortis College is authorized by the Ohio State Board of Career Colleges and Schools:
Ohio State Board of Career Colleges and Schools
30 East Board Street, Suite 2481
Columbus, Ohio 43215
(877) 275-4219
http://scr.ohio.gov/ 
Fortis College, which operates in Florida under the name Fortis Institute Online, is licensed by the Commission for Independent Education, Florida Department of Education:
Commission for Independent Education
Florida Department of Education
325 West Gaines Street, Suite 1414, 
Tallahassee, Florida 32399
(888) 224-6684
http://www.fldoe.org/cie/   
Fortis College, which operates in Colorado under the name Fortis Institute Online, is approved and regulated by the Colorado Department of Higher Education, Private Occupational School Board:
Division of Private Occupational Schools
Colorado Department of Higher Education
1560 Broadway, Suite 1600
Denver, Colorado 80202
(303) 866-2723
http://highered.colorado.gov/DPOS/
Fortis College is currently registered with the Maryland Higher Education Commission in order to enroll students in the fully online distance education programs through June 30, 2019.
Pursuant to guidance from the Texas Workforce Commission, Fortis College is not regulated in Texas under Chapter 132 of the Texas Education Code.
SBCCS License #05-09-1769T
State Authorization Disclosure for Online Students
The following information is applicable to any prospective or current online student. With the exceptions noted below, Fortis College reviews admissions applications and may enroll students from most U.S. states and territories. Fortis College does not accept international students in its online programs.
Fortis College is not currently reviewing admissions applications or enrolling students from the following states/territories: Alabama, Arkansas, Connecticut, District of Columbia, Delaware, Iowa, Kentucky, Michigan, Minnesota, Montana, New Mexico, New York, Oregon, Rhode Island, South Dakota, Wisconsin, America Samoa, Guam, Puerto Rico, and Virgin Islands.
If, while enrolled in a Fortis College program, a student moves to one of the above listed states/territories, he or she must contact Fortis College and the relevant state education agency. Fortis College cannot guarantee the student's new home state/territory will allow him or her to complete his or her Fortis College program. It is the student's responsibility to inform the College of his or her relocation as far in advance as possible.
Any specific state requirements pertaining to school policies (e.g. refunds or student complaints) can be found within the school catalog.
Programmatic Accreditation
The associate degree nursing program at Fortis College Centerville located in Centerville, Ohio is accredited by the:
Accreditation Commission for Education in Nursing (ACEN) 
3390 Peachtree Road NE, Suite 1400 
Atlanta, GA 30326 
404-975-5000 
www.acenursing.org

The most recent accreditation decision made by the ACEN Board of Commissioners for the associate degree nursing program is Continuing Accreditation with Conditions.
View the public information disclosed by the ACEN regarding this program at http://www.acenursing.us/accreditedprograms/programSearch.htm 

Mission and Purpose:
Fortis College provides postsecondary career education to both traditional and nontraditional students through a variety of diploma and degree programs that assist adult students in enhancing their career opportunities and improving problem-solving abilities. Fortis College strives to develop within its students the desire for lifelong and continued education. The staff at Fortis College believes that they make an important contribution to the economic growth and social well-being of the area. Fortis College educates its students to help meet the economic needs of their community in entry-level positions. The educational process is a change-oriented approach to education that provides the community with graduates who possess the skills and knowledge needed to succeed in existing and emerging career occupations. 
The following goals are integral to the mission of FORTIS College:
To develop each student's individual and professional growth, including written and interpersonal communication, critical thinking, and problem-solving competencies.
To develop each student's professional attitude and an awareness of contemporary career practices through exposure to pragmatic course content.
To promote self-discipline and motivation so that students may enjoy success in their career and in society.
To attract and retain effective and qualified instructors who are familiar with current medical and/or technical practices, and who motivate and develop students.
To offer sound diploma and associate degree programs.To maintain a dynamic organization that is responsible and responsive to its constituencies.
To minimize economic disadvantages as a barrier to postsecondary education by providing financial aid services and by accepting students without regard to age, sex, religion, race, physical challenges, or economic or social background.
To assist graduates in finding positions for which they are trained.
Consumer Information -

Fortis College in Centerville

The following links provide consumer information required by federal regulations, and in accordance with school policy, that will allow you to make informed decisions relevant to your education. For details regarding each category below, please hover over the titles. For more info please click here for a complete glossary of terms.

*INSTITUTIONAL RATES (based on First-Time Students)

Graduation Rate: 44%

Retention Rate: 62%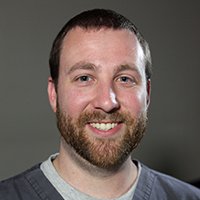 I was like I said kind of at a dead-end job and this got me out to where now I actually make a real difference in the world.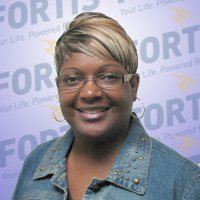 I decided to do the Dental Assistant certificate program because I wanted the certification to go along with the work experience I already had accomplished as a Dental Assistant. I knew what I wanted because I was already in the field. I am career focused and this was to be the first of other credentials I will pursue.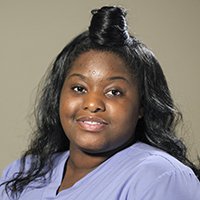 My education through Fortis College has made a great difference in my life; it gave me stability, it made me more stable with my income and my time.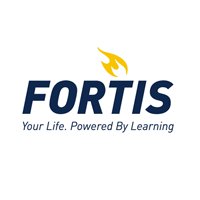 Since attending Fortis and graduation, I have had great life changes. My attitude, my interpersonal skills, my sense of being and my goals have become more structured and secure.