Main Content Starts Here
Your neighborhood Fortis Institute in Scranton, PA
Offering a variety of education programs in nursing, medical, dental and healthcare fields.
Fortis Institute in Scranton
Fortis Institute Scranton Campus will continue delivering classroom program content via online and remote modalities.  Ensuring a safe environment for students and employees is our highest priority and we are following all CDC and local guidelines.  If you are a student and have not been contacted by your campus leadership, or are having connectivity issues, please reach out to your Program Director via cell phone or email for more information. If you are interested in learning more about Fortis healthcare, nursing or other programs please call 855.436.7847 to learn how new students can enroll and start with online remote delivery of their career education.

Training Programs & Institutes in Scranton, PA
The FORTIS Institute in Scranton, Pennsylvania was formerly known as Allied Medical and Technical Institute.  FORTIS provides postsecondary education to traditional and nontraditional students through a variety of accredited diploma and specialized degree programs.  If you live in the areas surrounding Scranton, like Wilkes Barre, Kingston or Carbondale areas, then consider FORTIS Institute for training programs in the nursing, medical, dental, and massage career fields.
Are you looking for a nursing program in Pennsylvania?  The Practical Nursing programat FORTIS Institute educates students for entry-level positions as a practical nurse.  The program offers classroom, laboratory and clinical experiences in a collaborative learning environment.  There are frequent class starts in the PN program at FORTIS.  Upon graduation, students in the Practical Nursing program are prepared to take the licensure exam to become a practical nurse.
Train for a career in Medical Assisting or an Expanded Functions Dental Assisting at FORTIS Institute in Scranton, PA.  Bureau of Labor Statistics rank medical assistant and dental assistant among the fastest growing occupations nationally from now through 2018.  We offer other medical training programs including Medical Billing and Coding.  The Dental Hygiene program at FORTIS Institute Scranton prepares student for entry-level opportunities in the dental hygiene field.  Dental Hygiene is a well-regarded career field by many.
Develop your individual and professional growth and learn firsthand from our qualified instructors how to become tomorrow's leaders in today's world. FORTIS Institute in Scranton, PA can help you prepare for the challenges of today's workplace and beyond. Gain the education you've been looking for and start living a brighter future.

Programs
Continuing Education
Further Your Career Today!
Who we are
We value your opinion and would love to hear all about your experience as a student at Fortis. Sharing your review online can help us make improvements to enhance your learning experiences and those of prospective students.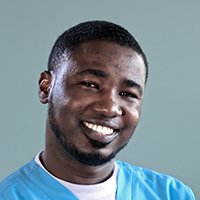 So I was like, this school is going to be the perfect school for me to use my GI Bill and then I came to Fortis.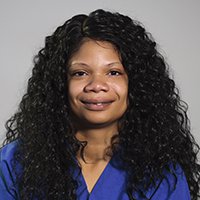 My children think I'm awesome. They say I'm awesome for going back to school, for working in the medical field. They enjoy it cause now if they are sick mommy can help them.
Accreditation and State Authorization
Institutional Accreditation
Fortis Institute in Scranton, Pennsylvania is institutionally accredited by the Accrediting Commission of Career Schools and Colleges:
Accrediting Commission of Career Schools and Colleges (ACCSC)
2101 Wilson Boulevard, Suite 302
Arlington, VA 22201
(703) 247-4212
http://www.accsc.org/
State Authorization
Fortis Institute is licensed ("registered") by the Pennsylvania State Board of Private Licensed Schools:
Division of Higher and Career Education
Pennsylvania Department of Education 
333 Market Street
Harrisburg, PA 17126
(717) 783-8228
http://www.education.pa.gov/
Programmatic Accreditation
The Dental Hygiene program is accredited by the Commission on Dental Accreditation and has been granted approval with reporting requirement. The Commission is a specialized accrediting body recognized by the United States Department of Education. The Commission on Dental Accreditation can be contacted at 312-440-4653 or at 211 East Chicago Avenue, Chicago, IL 60611. The Commission's web address is www.ada.org/117.aspx
Consumer Information -

Fortis Institute in Scranton

*INSTITUTIONAL RATES (based on First-Time Students)

Graduation Rate: 54%

Retention Rate: 60%




CARES ACT OF 2020 HIGHER EDUCATION EMERGENCY RELIEF FUND (HEERF) ALLOCATION AND SUMMARY REPORTING DISCLOSURES


The US Department of Education Certification and Agreement directs each institution receiving Higher Education Emergency Relief Funds (HEERF) to comply with Section 18004(e) of the CARES Act and to post the following communication in accordance with requirements set forth by the Secretary of Education. The HEERF distribution reports are posted above. For further information on these funds, please visit: https://www.edaff.com/cares-act-information.php.
Mission Statement
Fortis Institute provides postsecondary career education to both traditional and nontraditional students through a variety of diploma and degree programs that assist adult students in enhancing their career opportunities and improving problem-solving abilities. Fortis Institute strives to develop within its students the desire for lifelong and continued education. The staff at Fortis Institute believes that they make an important contribution to the economic growth and social well-being of the area. Fortis Institute educates its students to help meet the economic needs of their community in entry-level positions. The educational process is a change-oriented approach to education that provides the community with graduates who possess the skills and knowledge needed to succeed in existing and emerging career occupations.
Core Values
The core values of Fortis Institute include the following:  Integrity, Student-focused Outcomes, Commitment, Service Excellence, and Respect.  
Goals
To develop each student's individual and professional growth, including written and interpersonal communication, critical thinking, and problem-solving competencies.
To develop each student's professional attitude and an awareness of contemporary career practices through exposure to pragmatic course content.
To promote self-discipline and motivation so that students may enjoy success in their career and in society.
To attract and retain effective and qualified instructors who are familiar with current medical and/or technical practices, and who motivate and develop students.
To offer sound diploma and associate of applied technology programs.
To maintain a dynamic organization that is responsible and responsive to its constituencies.
To minimize economic disadvantages as a barrier to postsecondary education by providing financial aid services and by accepting students without regard to age, sex, religion, race, physical challenges, or economic or social background.
To assist graduates in finding positions for which they are trained.