Main Content Starts Here
Imagine yourself as a

Dental Hygienist
Massage Therapist
Medical Assistant
Licensed Practical Nurse
Dental Assistant
Medical Assistant
Medical Billing Coder
Fortis Institute of Scranton
517 Ash Street
Scranton, PA 18509
(570) 558-1818
Training Programs & Institutes in Scranton, PA
The FORTIS Institute in Scranton, Pennsylvania was formerly known as Allied Medical and Technical Institute.  FORTIS provides postsecondary education to traditional and nontraditional students through a variety of accredited diploma and specialized degree programs.  If you live in the areas surrounding Scranton, like Wilkes Barre, Kingston or Carbondale areas, then consider FORTIS Institute for training programs in the nursing, medical, dental, and massage career fields.
Are you looking for a nursing program in Pennsylvania?  The Practical Nursing programat FORTIS Institute educates students for entry-level positions as a practical nurse.  The program offers classroom, laboratory and clinical experiences in a collaborative learning environment.  There are frequent class starts in the PN program at FORTIS.  Upon graduation, students in the Practical Nursing program are prepared to take the licensure exam to become a practical nurse.
Train for a career in Medical Assisting or an Expanded Functions Dental Assisting at FORTIS Institute in Scranton, PA.  Bureau of Labor Statistics rank medical assistant and dental assistant among the fastest growing occupations nationally from now through 2018.  We offer other medical training programs including Medical Billing and Coding.  The Dental Hygiene program at FORTIS Institute Scranton prepares student for entry-level opportunities in the dental hygiene field.  Dental Hygiene is a well-regarded career field by many.
Develop your individual and professional growth and learn firsthand from our qualified instructors how to become tomorrow's leaders in today's world. FORTIS Institute in Scranton, PA can help you prepare for the challenges of today's workplace and beyond. Gain the education you've been looking for and start living a brighter future.

Further Your Career Today!
Who we are
We value your opinion and would love to hear all about your experience as a student at Fortis. Sharing your review online can help us make improvements to enhance your learning experiences and those of prospective students.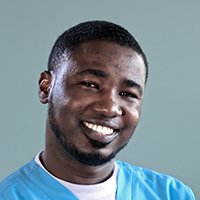 So I was like, this school is going to be the perfect school for me to use my GI Bill and then I came to Fortis.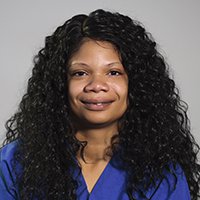 My children think I'm awesome. They say I'm awesome for going back to school, for working in the medical field. They enjoy it cause now if they are sick mommy can help them.
The instructors at FORTIS-ERIE helped to mold us into great nurses. They were both knowledgeable and caring. The instructors and staff were committed to our success and that made the difference.
The course work, the hands-on approach to learning, the faculty, the simulation lab, the clinical sites, the career services staff and the entire student learning experience made me a Nurse. What more can I say?
Accreditation and State Authorization
Institutional Accreditation
Fortis Institute in Scranton, Pennsylvania is institutionally accredited by the Accrediting Commission of Career Schools and Colleges:
Accrediting Commission of Career Schools and Colleges (ACCSC)
2101 Wilson Boulevard, Suite 302
Arlington, VA 22201
(703) 247-4212
http://www.accsc.org/
State Authorization
Fortis Institute is licensed ("registered") by the Pennsylvania State Board of Private Licensed Schools:
Division of Higher and Career Education
Pennsylvania Department of Education 
333 Market Street
Harrisburg, PA 17126
(717) 783-8228
http://www.education.pa.gov/

Consumer Information - Fortis Institute in Scranton
The following links provide consumer information required by federal regulations, and in accordance with school policy, that will allow you to make informed decisions relevant to your education. For details regarding each category below, please hover over the titles. For more info please click here for a complete glossary of terms.
INSTITUTIONAL RATES (based on First-Time Students)
Graduation Rate: 48%
Retention Rate: 55%