Main Content Starts Here
Your Fortis Institute in Port St. Lucie, Florida
Launch your career in nursing, medical assisting, dental assisting, or HVAC-R here at FORTIS!
Fortis Institute in Port St. Lucie
Medical & Healthcare Institute in Port St. Lucie, FL
Whether you are starting or changing careers, looking into FORTIS Institute is a smart move. Our healthcare school in Port St. Lucie prepares students for entry-level positions in several different careers and workplace settings.
Nursing, Medical and Dental Career Field Options
The statistics are clear: Some of the fastest growing careers are in healthcare. FORTIS nursing, medical, and dental programs at its Port St. Lucie campus allow students to pursue their training while staying close to home.
FORTIS offers education and training in multiple health care fields, allowing students to pursue a career that is best suited to their interests, abilities, and potential. The classroom hours it takes to complete these programs varies and career options include:
Nursing:
FORTIS offers a fully accredited associate degree in nursing (ADN) program that prepares students to lead to a career as a registered nurse (RN). Upon graduation, the graduate is eligible to apply to take the National Council Licensure Examination (NCLEX-RN).
Practical Nursing
There is a growing need for practical nurses in a variety of healthcare settings, including doctor's offices, clinics, and hospitals. Students in our practical nursing program can complete educational requirements in about a year. Upon graduation, the graduate is eligible to apply to take the National Council Licensure Examination (NCLEX-PN).
Dental Assisting
Research shows that oral health plays a huge role in overall wellness. Dental assistants help run dental offices and assist dentists with providing oral care to patients. This is a great career choice!
Medical Assisting and Medical Assisting with Basic X-Ray Operation
Medical assistants perform a variety of tasks, including medical office administration and basic patient care under the supervision of doctors and nurses. US News & World Report recently named medical assisting as one of "The 100 Best Jobs."
Heating, Ventilation, Air Conditioning & Refrigeration

There is always opportunity for those with training in the skilled trades such as HVAC-R. FORTIS also offers a diploma program that can lead to an entry-level career as a HVAC Technician. Our program offers training in computerized diagnostics so that students may be well-prepared to enter this growing field.
Taking the Next Step
FORTIS admissions representatives are standing by and eager to talk to you about your career goals. Contact us via online chat, phone or email, and we'll be glad to answer your questions and set up an on-campus visit.
Further Your Career Today!
Who we are
We value your opinion and would love to hear all about your experience as a student at Fortis. Sharing your review online can help us make improvements to enhance your learning experiences and those of prospective students.
The knowledge that I learned here actually helped me drastically to be able to do my job successfully, so that was actually what I needed.
I chose to attend Fortis College because their hours, the class time, worked great with my schedule at work. There was no waiting period. I was able to enroll and immediately start my classes.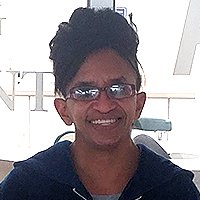 Fortis College really wants their students to be successful. They really believe in their students. What I love about Fortis College is that the president and others are accessible to the students. They don't just sit behind the desk and hide. They even come and get to know the students. The staff and teachers will not let you give up.
Accreditation and State Authorization
FORTIS Institute in Port St. Lucie, Florida is institutionally accredited by the Accrediting Bureau of Health Education Schools:
Accrediting Bureau of Health Education Schools (ABHES)
7777 Leesburg Pike, Suite 314 North
Falls Church, VA 22043
(703) 917-9503
email: info@abhes.org 
www.abhes.org
Programmatic Accreditation
The associate degree nursing program at Fortis Institute Port Saint Lucie located in Port St. Lucie, Florida is accredited by the:

Accreditation Commission for Education in Nursing
3390 Peachtree Road NE, Suite 1400
Atlanta, GA 30326
404-975-5000
www.acenursing.org

The most recent accreditation decision made by the ACEN Board of Commissioners for the associate degree nursing program is Initial Accreditation.
View the public information disclosed by the ACEN regarding this program at http://www.acenursing.us/accreditedprograms/programSearch.htm 

Mission and Purposes
FORTIS Institute provides postsecondary career education to both traditional and nontraditional students through a variety of diploma programs that assist adult students in enhancing their career opportunities and improving problem-solving abilities. FORTIS Institute strives to develop within its students the desire for life-long and continued education. The staff at FORTIS Institute believes that they make an important contribution to the economic growth and social well-being of the Port St Lucie area. FORTIS Institute educates its students to help meet the economic needs of their community in entry-level positions. The educational process is a change-oriented approach to education that provides the community with graduates who possess the skills and knowledge needed to succeed in existing and emerging career occupations.
The following goals are integral to the mission of FORTIS Institute:
To develop each student's individual and professional growth, including written and interpersonal communication, critical thinking, and problem-solving competencies.
To develop each student's professional attitude and an awareness of contemporary career practices through exposure to pragmatic course content.
To promote self-discipline and motivation so that students may enjoy success in their career and in society.
To attract and retain effective and qualified instructors who are familiar with current medical and/or technical practices, and who motivate and develop students.
To offer sound diploma programs.
To maintain a dynamic organization that is responsible and responsive to its constituencies
.To minimize economic disadvantages as a barrier to postsecondary education by providing financial aid services and by accepting students without regard to age, sex, religion, race, physical challenges, or economic or social background.
To assist graduates in finding positions for which they are trained.
Consumer Information -

Fortis Institute in Port St. Lucie

The following links provide consumer information required by federal regulations, and in accordance with school policy, that will allow you to make informed decisions relevant to your education. For details regarding each category below, please hover over the titles. For more info please click here for a complete glossary of terms.

*INSTITUTIONAL RATES (based on First-Time Students)

Graduation Rate: 54%

Retention Rate: 63%