Main Content Starts Here
Melissa J.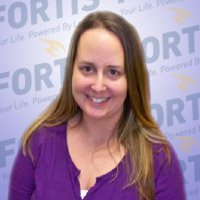 Melissa J.
Associate Degree in Nursing
I graduated from the FORTIS College Associate of Applied Science in Nursing program in the winter of 2011. I chose FORTIS because their schedule would offer me the opportunity to complete my training in a timely fashion with no waiting list for clinical. I graduated with a 3.0 cumulative g.p.a. and passed my NCLEX-RN.
Shortly after that, I signed my contract to work for IASIS Healthcare in Houston, Texas. I have been with the same hospital now going on two years and I love it! I can't imagine where I would be right now if it wasn't for finding FORTIS College!
Now, I am getting ready to finish my Bachelor's and have an ultimate goal of becoming a Certified Nurse Practitioner. FORTIS helped me to make my dreams a reality and for that I will be forever grateful!
Additional Testimonials in Nursing