Main Content Starts Here
Your Neighborhood Fortis Institute in Cookeville, TN
Offering HVAC-R, and a variety of nursing/medical fields.
Fortis Institute in Cookeville
Keeping our students, faculty and staff safe as we deliver a quality education is our highest priority. Please be assured we are following local and CDC guidelines. As we return to on-campus instruction, some classes may continue to be delivered remotely. For more information about your specific program/course of study, please contact your local campus team.

Healthcare & Medical Institutes in Cookeville, TN
If you're interested in a medical career and are looking for medical programs in Tennessee, be sure to look into the programs at FORTIS Institute in Cookeville.  The Fortis Cookeville campus was formerly known as MedVance Institute before joining the network of FORTIS Colleges and Institutes in 2013. 
Located in the beautiful foothills of the Upper Cumberland region, and is easily accessible off of Interstate 40, FORTIS Institute provides outstanding career education and training for the healthcare, medical, and HVAC fields. Our Cookeville campus is just a short drive from Sparta, Livingston, and Algood. 
Healthcare Programs in Cookeville
FORTIS Institute offers several healthcare programs in Cookeville. Our accredited programs are designed to prepare students for a wide variety of entry-level positions in the healthcare, medical, and pharmacy career fields. Whether you're pursuing a career as a surgical technologist, medical assistant, medical laboratory technician, pharmacy technician, or radiology technician, we have a program that will meet your needs. Below are brief descriptions for just a few of our programs.
Surgical Technology Program: If you dream about becoming a surgical technologist working alongside surgeons in the operating room, then our surgical technology program may be just what you're looking for. With classroom, laboratory, and clinical experiences, our program will prepare you for an entry-level position as a surgical technologist. This is a growing career that brings personal satisfaction and offers opportunities for advancement.
Medical Assistant Program: Do you want to assist doctors and nurses in both performing office administration and providing basic patient care? Upon completion of our medical assistant program, you will be prepared for entry-level employment as a medical assistant in an office or clinic.
Pharmacy Technician Program: Does the idea of working alongside a pharmacist reading and filling prescriptions appeal to you? In our pharmacy technician program, you'll learn basic pharmaceutical calculations, medications, complications, and side effects in order to be prepared for employment opportunities in hospitals, clinics, and retail pharmacies.
Medical Laboratory Technology Program: Medical lab technicians work at the forefront of medicine and science. The MLT program at Fortis teaches students to perform chemical and biological analyses on blood and other specimens.  These tests assist physicians in the diagnosis of illness and the treatment of patients.
Radiologic Technology Program: The mission of the Fortis Radiologic Technology program is to prepare competent, entry-level radiographers to serve public healthcare needs.  This is an associate degree program where students learn to use computers to acquire and manipulate radiographic images.  As a Rad Tech graduate, students are prepared for employment as full scope radiologic technologists in hospitals, outpatient centers, surgical centers, imaging centers and more.
Skilled Trades Programs
If you live in central Tennessee and you enjoy working with your hands, you may want to consider a career as an HVAC mechanic or installer.
HVAC Program: In the HVAC program at FORTIS Institute in Cookeville, students learn to install and repair heating, ventilation, air conditioning, and refrigeration (HVACR) systems. Tennessee is full of residential, commercial, and industrial buildings of all shapes, sizes, and ages. Sooner or later, they will all need their heating and cooling systems serviced or repaired. With training from FORTIS, you can join the HVAC industry in less time than you might think.
Take the Next Step
Call us today to take the first step toward attending FORTIS Institute to begin your career path in the medical or HVAC fields. Our admissions representatives are always happy to discuss which program may best match your career interests and desires.

Further Your Career Today!
Who we are
We value your opinion and would love to hear all about your experience as a student at Fortis. Sharing your review online can help us make improvements to enhance your learning experiences and those of prospective students.
My education here at Fortis Institute made a very big impact on my career, my education. I got a lot out of it, still growing with the education, still learning every day with it; had a big impact on me.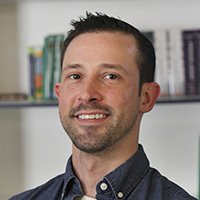 My family's definitely proud of me for continuing my education, especially being the only one in my family that's decided to do so. They kind of want me to further a little bit more, but we'll see where that goes.
My mom is extremely proud. She's happy that I went back to school and continued my education. She wants me to keep going. She's like don't stop here. Go back in school, get another degree, get some more certifications, keep reaching for the stars.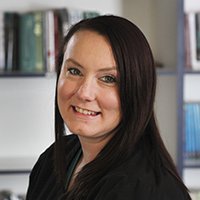 My Fortis education has played a tremendous role in my personal life now. Now my husband and I have moved into a bigger house because we do have a big family and I feel like my career has definitely pushed us along to where we were able to do that.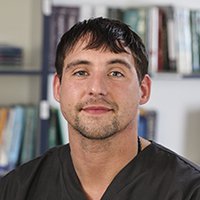 All my instructors, along with the other personnel in Fortis, have really made me have a higher understanding of what I'm there to do. They have helped me get into a good clinical site and that turned around into a good place where I'd like to continue my career.
Accreditation and State Authorization
Institutional Accreditation:
Fortis Institute, Cookeville, Tennessee has accreditation as a branch campus of Fortis College, Cuyahoga Falls, Ohio from the Accrediting Commission of Career Schools and Colleges, 2101 Wilson Boulevard, Suite 302, Arlington, Virginia 22201.
Programmatic Accreditation: 
Effective July 1, 2020, the associate degree nursing program at Fortis Institute Cookeville located in Cookeville, Tennessee is a candidate for initial accreditation by the Accreditation Commission for Education in Nursing. This candidacy status expires on July 1, 2022.

Accreditation Commission for Education in Nursing (ACEN) 
3390 Peachtree Road NE, Suite 1400 
Atlanta, GA 30326 
(404) 975-5000 
View the public information disclosed by the ACEN regarding this candidate program at http://www.acenursing.us/candidates/candidacy.asp

The Medical Laboratory Technology Program has programmatic approval by the National Accrediting Agency for Clinical Laboratory Sciences (NAACLS):
5600 N River Road, Suite 720
Rosemont, IL 60018
773-714-8880
The Surgical Technology program is programmatically accredited through the Accreditation Review Council on Education in Surgical Technology and Surgical Assisting (ARC/STSA), 6 West Dry Creek Circle, Suite 110, Littleton, Colorado 80120 telephone number (303) 694-9262, in collaboration with the Commission on Accreditation of Allied Health Education Programs (CAAHEP), 1361 Park Street, Clearwater; FL 33756 telephone number (727) 210-2350.
The Radiologic Technology program is accredited by the Joint Review Committee on Education in Radiologic Technology
20 North Wacker Drive, Suite 2850 Chicago, IL 60606-3182
(312) 704-5300
E-mail: mail@jrcert.org
Web address: http://www.jrcert.org
Program effectiveness outcomes may be accessed at the following Web address: http://www.jrcert.org
State:
Fortis Institute in Cookeville, Tennessee is authorized for operation as a postsecondary educational institution by the Tennessee Higher Education Commission.
In order to view additional detailed job placement and graduation information on the programs offered by Fortis Institute in Cookeville, please visit www.tn.gov/thec and click on the Authorized Institutions Data button.
FORTIS Institute provides postsecondary career education to both traditional and nontraditional students through a variety of diploma and associate of applied science degree programs that assist adult students in enhancing their career opportunities and improving problem-solving abilities.  FORTIS Institute strives to develop within its students the desire for lifelong and continued education.
The staff at FORTIS Institute believes that they make an important contribution to the economic growth and social well-being of the area.  FORTIS Institute educates its students to help meet the economic needs of their community in entry-level positions. The educational process is a change-oriented approach to education that provides the community with graduates who possess the skills and knowledge needed to succeed in existing and emerging career occupations.
Consumer Information -

Fortis Institute in Cookeville

*INSTITUTIONAL RATES (based on First-Time Students)

Graduation Rate: 54%

Retention Rate: 42%