Main Content Starts Here
Your Fortis College in Cutler Bay, FL
Begin your education towards Practical Nursing, Medical Assisting or Associate Degree in Nursing today!
Fortis College in Cutler Bay
19600 South Dixie Highway, Suite B
Cutler Bay, FL 33157
(786) 345-5300
Training Programs & Colleges in Cutler Bay, FL
The FORTIS College in Cutler Bay, FL opened in 2011 to provide career education and training to people in south Florida and the greater Miami area including Dade county, Florida.  FORTIS offers programs in nursing and medical assisting to both traditional and nontraditional students to deliver a quality post-secondary education. 
The programs at FORTIS College Cutler Bay are designed to assist students in enhancing their career opportunities and improving problem-solving abilities. At FORTIS, we also strive to develop within our students the desire for lifelong and continued education. We provide an educational process that offers a change-oriented approach, giving graduates the skills and knowledge needed to succeed in existing and emerging career occupations.
Have you always wanted to be a nurse?  Have you considered a nursing school in Miami or South Florida?  If so, then take a good look at FORTIS College in Cutler Bay, FL.  The Associate Degree in Nursing program at FORTIS College will prepare you for an entry-level career in nursing.   Upon completion of the ADN program at FORTIS, you will be prepared to sit for your licensure exam to become a Registered Nurse. The Bureau of Labor Statistics reports that prospects for RNs are expected to be excellent nationally over the next decade.  With a FORTIS nursing degree, you can be ready to one day join the 2.6 million Americans who work as registered nurses!
Do you want a career in Miami or Broward County as a medical assistant? If so, contact FORTIS College in Cutler Bay for more information on our Medical Assisting with Basic X-ray Operation training program and you can prepare for a great career as a member of a healthcare team.
Please contact FORTIS College to visit our beautiful new campus facility in Cutler Bay.
Further Your Career Today!
Who we are
We value your opinion and would love to hear all about your experience as a student at Fortis. Sharing your review online can help us make improvements to enhance your learning experiences and those of prospective students.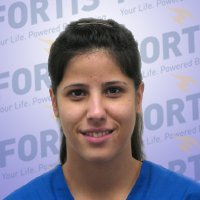 I decided to do a Medical Assistant program so that I could get a career program that would get me a good professional future. I was also influenced by my grandmother who trained to be a Medical Assistant and then went on for other education and training and is still in healthcare.
My education has made a difference particularly it got me ready for what I was going out in the field to do.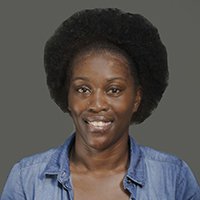 The education I received at Fortis changed my life tremendously. It gave me the position I'm at now to help earn more money and provide for my family, to get further in the future.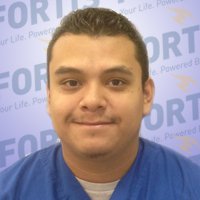 Fortis opens the door to better opportunities in the world. It is a chance to further your education and become someone better in life. Instructors teach and go every step of the way to help students fulfill their dreams. They provide the knowledge to help students get ready for the world. Everything has a beginning. The key is you.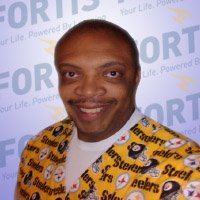 I graduated from FORTIS and have had the opportunity to completely change my career field.
Accreditation and State Authorization
FORTIS College, Cutler Bay is institutionally accredited by the Accrediting Commission of Career Schools and Colleges (ACCSC) as a branch campus of FORTIS College in Centerville, Ohio.
Programmatic Accreditation
The associate degree nursing program at Fortis College Cutler Bay located in Cutler Bay, Florida is accredited by the:

Accreditation Commission for Education in Nursing (ACEN)
3390 Peachtree Road NE, Suite 1400
Atlanta, GA 30326
404-975-5000
www.acenursing.org

The most recent accreditation decision made by the ACEN Board of Commissioners for the associate degree nursing program is Initial Accreditation.
View the public information disclosed by the ACEN regarding this program at http://www.acenursing.us/accreditedprograms/programSearch.htm

The following objectives are essential to the mission of FORTIS College:
To offer sound diploma and degree programs.
To develop each student's individual and professional growth, including written and interpersonal communication, critical thinking, and problem-solving competencies.
To attract and retain qualified instructors who are effective in the classroom and familiar with appropriate current medical and/or technical practices.
To develop in students a professional attitude and an awareness of contemporary career practices through exposure to pragmatic course content and to faculty currently engaged in enterprise.
To assist graduates in finding positions for which they are trained.
Consumer Information -

Fortis College in Cutler Bay

*INSTITUTIONAL RATES (based on First-Time Students)

Graduation Rate: 58%

Retention Rate: 84%



Licensure and Certification
The following program(s) may require licensure or certification to obtain employment. Please find your program of interest to determine if the program meets the educational requirements for licensure or certification in your state. 

This program has been approved by and meets the educational requirements for licensure as a Registered Professional Nurse (RN) in the state of Florida.  
We have not made a determination for the following states*: AL, AK, AZ, AR, CA, CO, CT, DE, DC, GA, HI, ID, IL, IN, IA, LA, ME, MD, MA, MI, MN, MS, MO, MT, NE, NV, NH, NJ, NM, NY, NC, ND, OH, OK, OR, PA, RI, SC, SD, TN, TX, UT, VT, VA, WA, WV, WI, and WY. 
Those who successfully graduate from the professional nursing program may be eligible to take the NLCLEX-RN ®. Approval to take the examination is not automatic. Successfully passing the NCLEX is one of several requirements for licensure. 
Requirements for licensure vary among states. In order to locate the licensure eligibility requirements of another state, please refer to the National Council of State Boards of Nursing (NCSBN) to find the contact information the Board of Nursing of that state. Click here to visit the NCSBN website. 
*If you need additional information on state eligibility or transferability requirements for these states, please contact the Campus President or Dean of Nursing. 

Graduation does not guarantee eligibility to sit for licensure, certification, or registry exams. Please understand that licensure and certification eligibility can be affected by unlawful events that take place after acceptance into a program. As part of the licensure, certification, and registration application process, arrest and court records of final adjudication for any offense other than a minor traffic violation may be submitted to credentialing agency for review. Applicants who have been convicted of a felony and whose civil rights have not been restored may be considered incomplete by the College until documentation of restoration of civil rights is received. 
Licensing and certification requirements vary by state. Students who relocate to another state during their enrollment may or may not satisfy the eligibility criteria to obtain a professional license or certification in that state.  
Please contact the Campus President or Dean of Education/Nursing if you have additional questions pertaining to your program of interest.