Main Content Starts Here
Your neighborhood Fortis Institute in Nashville, TN
Nursing, Radiologic, Cardiovascular and Surgical Technology, & HVAC
Fortis Institute in Nashville
Fortis Institute Nashville Campus will continue delivering classroom program content via online and remote modalities. Ensuring a safe environment for students and employees is our highest priority and we are following all CDC and local guidelines. If you are a student and have not been contacted by your campus leadership, or are having connectivity issues, please reach out to your Program Director via cell phone or email for more information. If you are interested in learning more about Fortis healthcare, nursing or other programs please call 855.436.7847 to learn how new students can enroll and start with online remote delivery of their career education.

Healthcare & Medical Institutes in Nashville, TN
Looking for nursing or healthcare programs in Nashville, Tennessee? FORTIS Institute offers a wide range of medical programs in Nashville.  At Fortis we prepare our graduates to enter their new medical careers with confidence.
When you enroll at FORTIS in Nashville, you'll be able to get a post-secondary education while still being able to enjoy the sights and sounds that only Nashville can offer, including a great night life and wonderful shopping.
FORTIS Institute in Nashville, TN was formerly known as MedVance Institute until joining the network of FORTIS Colleges and Institutes in 2011.
FORTIS Healthcare Programs in Nashville
Our medical and nursing programs in Nashville, Tennessee provide excellent career education and training in the healthcare and medical career fields. Our allied health and medical career training programs include medical assisting, medical laboratory technology, nursing, and surgical technology.
Nursing Programs: If you live in Nashville and want to be a Registered Nurse (RN), then consider the Associate Degree Nursing program at FORTIS Institute's Nashville campus. With a FORTIS nursing education, you can prepare to become a RN and enter one of the largest professions in healthcare. Because of our aging population and the growing number of people with health insurance, the Bureau of Labor Statistics expects there to be a demand for RNs across the nation. 
Medical Assisting Program: The Bureau of Labor Statistics ranked medical assisting among the fastest growing healthcare occupations nationally over the next 10 years. Our nationally accredited program prepares students in Tennessee for a variety of entry-level positions in doctor's offices, medical clinics, and laboratories.
Medical Laboratory Technology Program: Does performing tests and laboratory procedures that are used in the prevention, diagnosis, and treatment of disease sound exciting to you? Then definitely look into our medical lab technology program. This MLT program prepares students to enter this career field in a variety of entry-level positions, including blood banking, hematology, immunology, and microbiology.
Surgical Technology Program: Surgical technicians are critical members of the operating room team. When you enroll in our surgical technology program you will be trained to work alongside doctors and nurses in surgery, assisting them in critical functions in the operating room.  
Cardiovascular Technology Program: This program teaches students the skills necessary to seek jobs in a variety of hospital and clinics as an entry-level Invasive Cardiovascular Technologist, Cardiographic Technologist, or Heart Monitoring Station Technician.  This is a unique program with upside opportunity.
Heating, Ventilation, Air Conditioning and Refrigeration Program: This program at the Fortis Institute Nashville campus prepares graduates for entry level work as HVAC and/or Refrigeration technicians in both residential and commercial sites.  Technicians often specialize in either installation or maintenance and repair, although Fortis grads are trained to do both. Graduates are eligible to take the EPA 608 Certification exam.
Contact Us Today
Reach out to us via phone, email, or live online chat to obtain further information about our healthcare programs in Nashville. If you would like to visit our school, our representatives will be happy to schedule a campus visit!

Further Your Career Today!
Who we are
We value your opinion and would love to hear all about your experience as a student at Fortis. Sharing your review online can help us make improvements to enhance your learning experiences and those of prospective students.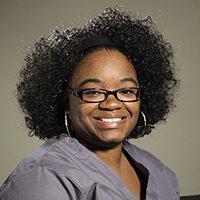 The degree I received at Fortis College definitely made a difference in my personal life. It allowed me to find a better job…not only a job, a career that I love.
My mom is extremely proud. She's happy that I went back to school and continued my education. She wants me to keep going. She's like don't stop here. Go back in school, get another degree, get some more certifications, keep reaching for the stars.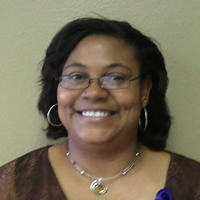 Although the road has not been easy, I am proud to say I have finished my externship which completes the training for the medical coding and billing course at Fortis College.
Accreditation and State Authorization
Institutional Accreditation:
FORTIS Institute in Nashville, Tennessee is accredited by accredited by the Accrediting Bureau of Health Education Schools, 7777 Leesburg Pike, Suite 314 North; Falls Church, Virginia 22043; telephone number (703) 917-9503.
Programmatic Accreditation:
The surgical technology program is accredited by the Commission on Accreditation of Allied Health Education Programs (www.caahep.org) upon the recommendation of Accreditation Review Council on Education in Surgical Technology and Surgical Assisting.
The Cardiovascular Technology program is accredited through the Commission on Accreditation of Allied Health Education Programs (www.caahep.org) upon the recommendations of the Joint Review Committee on Education in Cardiovascular Technology
Commission on Accreditation of Allied Health Education Programs
1361 Park Street
Clearwater, FL 33756
727-210-2350
www.caahep.org
Click here to view the Cardiovascular Technology Program Mission Statement, Goals and Student Learning Outcomes. 
The Radiologic Technology program is accredited by the Joint Review Committee on Education in Radiologic Technology (JRCERT)
20 North Wacker Drive, Suite 2850 Chicago, IL 60606-3182
(312) 704-5300
E-mail: mail@jrcert.org
Web address: http://www.jrcert.org
Program information and effectiveness outcomes may be accessed at the following Web address: http://www.jrcert.org
The Medical Laboratory Technology program is accredited by the National Accrediting Agency for Clinical Laboratory Sciences
5600 North River Road, Suite 720, Rosemont, IL 60018-5119
(773) 714-8880
email: info@naacls.org
www.naacls.org
Click here to view the Medical Laboratory Technology Program Mission Statement, Goals and Student Learning Outcomes. 
To request school catalog and program information, please contact the school.
State:
Fortis Institute in Nashville, Tennessee is authorized for operation as a postsecondary educational institution by the Tennessee Higher Education Commission.
In order to view additional detailed job placement and graduation information on the programs offered by Fortis Institute in Nashville, please visit www.tn.gov/thec and click on the Authorized Institutions Data button.
Consumer Information - Fortis Institute in Nashville
The following links provide consumer information required by federal regulations, and in accordance with school policy, that will allow you to make informed decisions relevant to your education. For details regarding each category below, please hover over the titles. For more info please click here for a complete glossary of terms.
INSTITUTIONAL RATES (based on First-Time Students)
Graduation Rate: 52%
Retention Rate: 57%