Main Content Starts Here
Sarah A.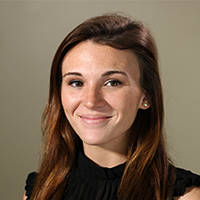 Sarah A.
Surgical Technology
I changed from bartending and got into the surgical technology program because I wanted a career not just another job.
As a surgical technologist you assist in the surgery which has a lot of other responsibilities, but you assist the surgeon, you help nurses, you pass instruments, you keep the sterility of the room.
Having instructors that worked in the field is probably the number one most important thing about the college because they have real world experience. 
The education I received at Fortis made the biggest difference in my personal life because it reflects everything I do now.
Additional Testimonials in Nursing