Main Content Starts Here
Your Fortis College in Baton Rouge, LA
HVAC-R, Billing and Coding Pharmacy Technician, Surgical Technology, Medical Assisting, Medical Laboratory Technology, and Radiologic Technology programs
Fortis College in Baton Rouge
Fortis Institute Baton Rouge Campus will continue delivering classroom program content via online and remote modalities. Ensuring a safe environment for students and employees is our highest priority and we are following all CDC and local guidelines. If you are a student and have not been contacted by your campus leadership, or are having connectivity issues, please reach out to your Program Director via cell phone or email for more information. If you are interested in learning more about Fortis healthcare, nursing or other programs please call 855.436.7847 to learn how new students can enroll and start with online remote delivery of their career education.

Training Programs & Colleges in Baton Rouge, LA
FORTIS College in Baton Rouge, LA provides career education and training to people in the Baton Rouge metro area in the medical, healthcare, pharmacy and radiology fields. If you live in Baton Rouge, Louisiana and are looking for medical training programs, then consider FORTIS. Baton Rouge is a great place to live and we hope you will choose FORTIS College to pursue your dream to work in the medical field.
Do you want a career in Louisiana as a surgical technician? If so, contact FORTIS College in Baton Rouge for more information on the Surgical Technology training program and you can prepare for a fast-paced career in the operating room as a member of the surgery team.
With classroom, laboratory and clinical experiences, FORTIS College can prepare you for an entry-level position as a radiologic technician. As a student in the Radiologic Technology program, you will learn to operate advanced diagnostic equipment and develop knowledge of X-ray techniques, practices and patient positioning.
The FORTIS College in Baton Rouge, LA offers healthcare and medical training programs in Medical Assistant, Medical Billing and Coding Specialist, Medical Office Administration and Medical Lab Technology. As our population continues to age, the career opportunities and prospects for those trained with medical skills should continue to grow.
The Pharmacy Technology program at FORTIS College in Baton Rouge will prepare you to work alongside pharmacists in this exciting career field. Under the guidance of a pharmacist, pharmacy technicians utilize their knowledge of medication names, uses, and dosages in retail or in-house pharmacies, or in pharmaceutical company laboratories.
Residential and commercial buildings all require HVAC repair and service at one time or another.  The Heating, Ventilation, Air Conditioning and Refrigeration Trades program at FORTIS will train you to maintain and service today's heating and cooling systems.  Those who install and troubleshoot heating, ventilation and air conditioning systems are called HVAC Technicians or HVAC Installers.  Let FORTIS train you to join them in the HVAC industry!
Get started today by calling FORTIS College in Baton Rouge - just a short drive from Baker, Central City & Denham Springs.  With the training you will receive at FORTIS College, you can be ready to begin your career in the healthcare field upon graduation from our college.
FORTIS College in Baton Rouge, LA was formerly known as MedVance Institute before joining the network of FORTIS Colleges and Institutes in 2011.

Further Your Career Today!
Who we are
We value your opinion and would love to hear all about your experience as a student at Fortis. Sharing your review online can help us make improvements to enhance your learning experiences and those of prospective students.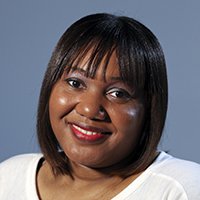 I chose Fortis Institute because I thought it was a good school to come to because it has been so long since I have been to college, but at least here they put me in a program that I wanted to be in and I started from there.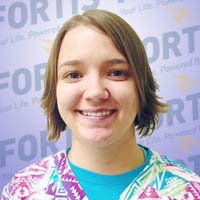 Career Services helped me to become nationally certified while I completed my Externship. I'm so excited to start my new job in pharmarogenetics research and I couldn't have done it without Fortis.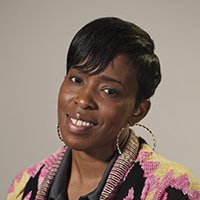 I came to Fortis, got the instruction that I need, got my diploma, got my certification for medical assistant - now I feel free because I am able to do more things and not feel like I am just stuck in one spot.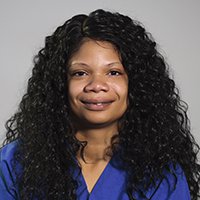 My children think I'm awesome. They say I'm awesome for going back to school, for working in the medical field. They enjoy it cause now if they are sick mommy can help them.
Accreditation and State Authorization
Fortis College is institutionally accredited by the Accrediting Bureau of Health Education Schools, 7777, Leesburg Pike, Suite 314, North Falls Church, VA 22043, (703) 917-9503, www.abhes.org
Fortis College is licensed by the State of Louisiana Board of Regents, Division of Planning, Research & Performance, Proprietary Schools, PO Box 3677, Baton Rouge, LA 70821-3677, (225) 342-7084, www.regents.state.la.us
The Medical Laboratory Technology program is programmatically accredited by the National Accrediting Agency for Clinical Laboratory Sciences, 5600 North River Road, Suite 720, Rosemont, IL 60018-5119, (773) 714-8880, www.naacls.org
The Pharmacy Technician program is programmatically approved by the American Society of Health-System Pharmacists, 4500 East-West Highway, Suite 900, Bethesda, MD 20814
The Surgical Technologist program is accredited by the Commission on Accreditation of Allied Health Education Programs (CAAHEP) upon the recommendation of Accreditation Review Council on Education in Surgical Technology and Surgical Assisting (ARC/STSA). The program has been placed on Probationary Accreditation as of November 16, 2018.
Consumer Information - Fortis College in Baton Rouge
The following links provide consumer information required by federal regulations, and in accordance with school policy, that will allow you to make informed decisions relevant to your education. For details regarding each category below, please hover over the titles. For more info please click here for a complete glossary of terms.
INSTITUTIONAL RATES (based on First-Time Students)
Graduation Rate: 50%
Retention Rate: 42%