Main Content Starts Here
Tripp B.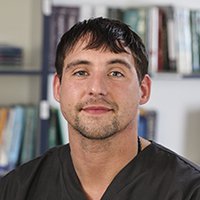 Tripp B.
Medical Lab Technician
I actually have two careers, I study music as well, I am a music producer and I'm also a medical lab technician now.  
I wanted stability, a good solid, secure career because the music industry's kind of not secure in a way.
Trying to handle two careers at once is quite difficult.  But at the same time you are always dealing with technology which is a big aspect of what we do in both fields.
All my instructors, along with the other personnel in Fortis, have really made me have a higher understanding of what I'm there to do.
They have helped me get into a good clinical site and that turned around into a good place where I'd like to continue my career.

Additional Testimonials in Nursing