Main Content Starts Here
Tameika M.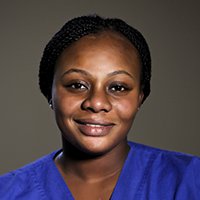 Tameika M.
Practical Nursing
I am from Jamaica and I am 28 years old. I attended Fortis when I was 23 years old for the LPN program.
I work as an LPN now.
I love long-term care. I love taking care of people and it is very rewarding for us to know that we are there for the patients. Some patients we are the only family they have and the only one they see every day.
I would want everyone to know that I am a trustworthy, honest individual who goes after exactly what she wants out of life and I believe that you can attain anything out of hard work and success.
Additional Testimonials in Nursing