Main Content Starts Here
Tracy H.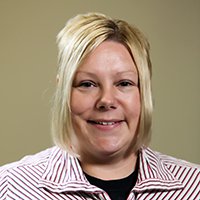 Tracy H.
Business Administration
I decided to go to Fortis because at that time I was working 40 hours a week. I had a family and struggling with family and schooling and work it was kind of difficult so I decided to just do the on-line program because then I could do it on my time and it worked very well for me.
Working with the instructors on-line was very good.
You could send them e-mails and they would respond very quickly. And they would be very thorough with whatever it is; even if it took you a couple of times to understand, they would be very thorough with you and go over it until you understood it.