Main Content Starts Here
Mike D.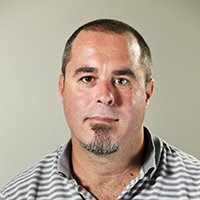 Mike D.
Heating, Ventilation, Air Conditioning and Refrigeration Trades
The reason I got into HVAC -- my ex-brother-in-law used to be a HVAC technician.
The ability to work with my hands -- I have always been more of a hands on, like to mess with stuff, tinker with it if you will.  
The education I received helped me to get a better understanding of how to repair a unit or AC system.
My family really supported my decision on going back to school.  They really encouraged it.  I did it as kind of a trying to rebuild a newer life.
Additional Testimonials in Skilled Trades