Main Content Starts Here
Michael S.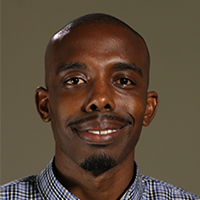 Michael S.
Heating, Ventilation, Air Conditioning and Refrigeration Trades
I chose to attend Fortis College because it could help me provide a better life for me and my family. 
I started my own business through years of education.  I had a lot of technical training that I put together to be qualified to be a contractor.  This education that I received at Fortis really helped me because it was a cross training, it taught a little electrical, a little plumbing, a little HVAC, all in one.
I learned more here than just technical training. I got some life skills. They helped me write resumes and just showed me how to also just run a business so they teach the fundamentals with that as well.
Being an entrepreneur it can be challenging but I enjoy the challenge.   I always want to get up every morning and work hard to be a successful entrepreneur.
Additional Testimonials in Skilled Trades