Main Content Starts Here
Jeff B.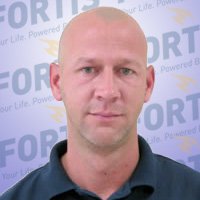 Jeff B.
Heating, Ventilation, Air Conditioning and Refrigeration Trades
I wanted to do a program that would lead to a steady and well paying career.  I did my research to see what companies were actively hiring and it appeared that HVAC companies were doing the most so that was the direction I chose.  The course instructors at Fortis College were all very knowledgeable and well able to teach the course so that we could understand and absorb the material. 
Balancing full-time work, family and the HVACR program was no easy task but I prevailed and am pleased to have obtained my certification. 
Additional Testimonials in Skilled Trades