Main Content Starts Here
Andrea C.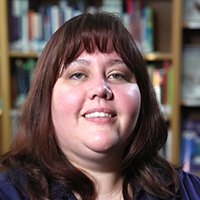 Andrea C.
Practical Nursing
My sister is an RN and has been for 13 years so she was a driving force along with my husband. So it's been really nice to be able to really sit down and actually talk with her and kind of understand the experiences that she's gone through as a nurse, too.
The education for me, the difference that it made was I'm actually able to not only to support my family but it gave me a sense of accomplishment; of finally being in the medical field and being in the field that I've wanted to be in for so long; and leaving and coming back to it - it was closure for me.
Additional Testimonials in Nursing