Main Content Starts Here
Aldina S.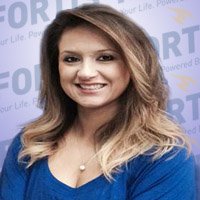 Aldina S.
Cosmetology
I was born in Bosnia and immigrated to the United States in 2001. My family settled in the Erie area and I eagerly began the process of learning to speak English. I graduated from East High School in 2005 and immediately enrolled at FORTIS-ERIE (formerly named The Tri-State Business Institute) in pursuit of my life-long aspiration to launch a career in the field of Cosmetology. I found my experience with FORTIS-ERIE both rewarding and enriching.
I initially graduated from FORTIS-ERIE with my Cosmetology Operator's Diploma in 2006 and passed my Cosmetologist License soon after graduation. That allowed me to gain immediate employment at the Sear's Premier Salon as a licensed Cosmetologist. I also decided to continue my studies at FORTIS-ERIE and I received an Associate Degree in Cosmetology Education & Salon Management in 2007. Upon gaining my Cosmetology Teacher License, I began full-time employment with FORTIS-ERIE in 2008 as a Cosmetology Instructor.
In 2012, I am proud to say, I was named The Department Chair over all Beauty & Health Programs at FORTIS-ERIE which includes Cosmetology, Barbering, and Massage Therapy. I love what I do and I can truthfully say that FORTIS-ERIE CHANGED MY LIFE!