Main Content Starts Here
Online MSN with Denver College of Nursing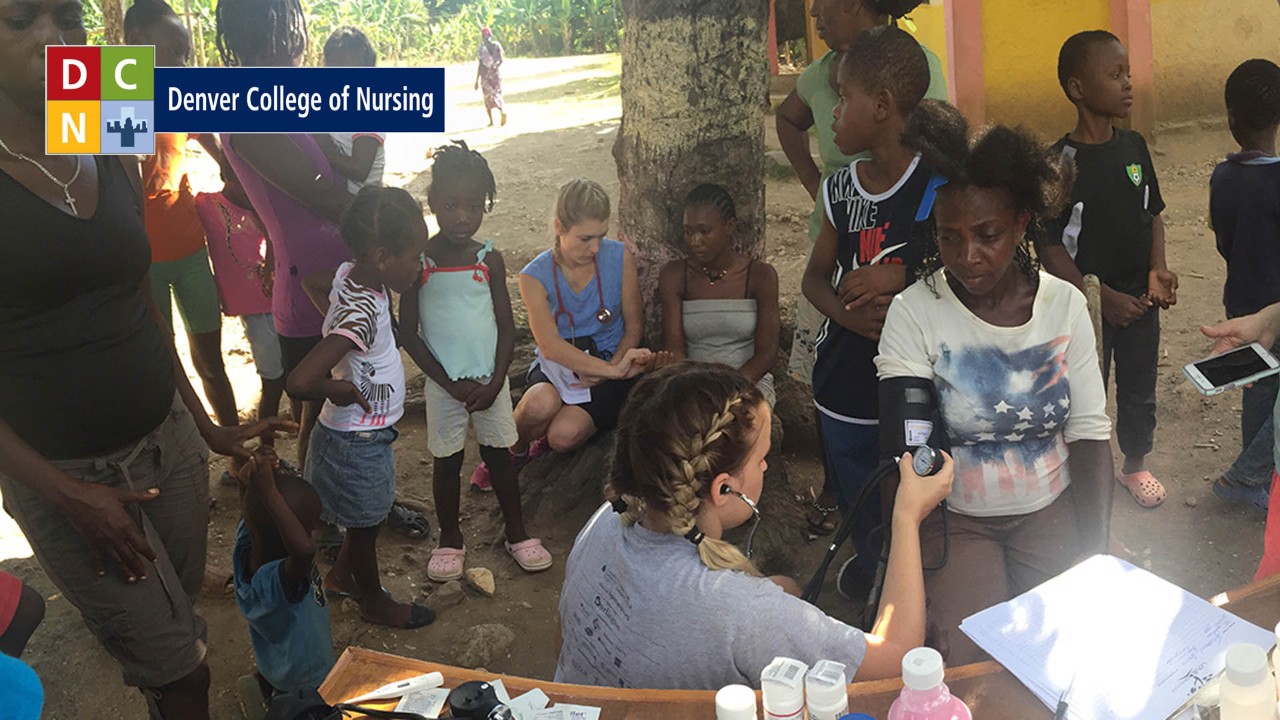 Are you a registered nurse with a BSN who wants to advance your career?
Fortis Colleges & Institutes and Denver College of Nursing (DCN) have teamed up to bring nursing students an enhanced learning experience. Together, we have developed an articulation agreement that enables Fortis nursing graduates to transfer their nursing credits directly into DCN's Bachelor of Science in Nursing (BSN) and Master of Science in Nursing (MSN) programs - but there is more good news! Since DCN's programs are designed by nurses for nurses, the program takes into account the busy lifestyle of a working RN. That is why both nursing programs are fully online, giving you the convenience of an online-learning experience that is not harsh on your time or your budget.
MSN Careers
Career field opportunities for those with a MSN degree are in demand and that demand is expected to sustain – and even increase - as the large baby-boom population ages and people remain active later in life. The increased healthcare demands will focus on physicians and nurses with advanced degrees.
According to the Bureau of Labor Statistics (BLS), employment of medical and health services managers is projected to grow over the next several years. The BLS states that, in addition to rising employment demand, the need to replace managers who retire over the next decade will result in some openings as well.
The MSN opens doors to many career opportunities, as it can be the focus of leadership at any level of an organization, including education at the college level. Masters in Nursing career options are versatile and may include:
Community Services Manager
Department Manager
Director of Nursing
Healthcare Administrator/Executive
Nurse Manager
Patient Safety Director
Patient or Nursing Educator
Staff Development Director
QI (Quality Improvement) Executive
Masters in Nursing Programs
The online MSN program at Denver College of Nursing provides students with a comprehensive education, with the core curriculum consisting of advanced health assessment, advanced pathophysiology concepts and a deeper exploration of pharmacology. The program emphasizes culturally appropriate, evidence-based nursing practices.
In the DCN Masters in Nursing program, students will also learn:
Leadership and educational theories
Teaching strategies
Curricular development and planning
Designed to further your knowledge and mastery of the art and science of nursing, the MSN program will equip you with everything you need to become a nurse leader and educator. This program is an online, distance-learning program that consists of six quarters of study and can be completed within 15-18 months.
Graduates will be prepared for exciting new career opportunities. Typically, completing a masters in nursing program provides a path to leadership or educator job roles.
General tasks that can be performed once you have earned your MSN degree include the following:
Assessing patient conditions
Discussing and explaining conditions to patients
Managing lower-level nurses
Overseeing patient records
Researching
Educating patients on improving health
Developing treatment plans
Keep in mind that your specific day-to-day duties will depend on your official title, the type of facility you work in and your area of specialization.
Why Denver College of Nursing?
DCN is a private single-purpose college focused on nursing and strives to prepare future healthcare providers and leaders to transform the lives of persons and communities through innovative nursing education.
Scholarships exclusively available to Fortis nursing graduates
Fully online RN to BSN and MSN program
Program can be completed in little as 15-18 months
24/7 Technical Support
Network with other peer professionals
To be accepted, an applicant must hold an unencumbered state license to practice as a registered nurse (RN) in their home state. The applicant must also have worked as a registered nurse for at least one year. Applicants must submit an official transcript to the Dean of Nursing Education Programs (or the Dean's designee) indicating graduation from a nationally accredited baccalaureate nursing program. Transcripts will not be accepted after the first term.
Ready to take your nursing career to the next level? We would love to hear from you! Contact us today to learn more about our online Masters in Nursing Degree program, eligibility requirements and how to apply. Please visit www.denvercollegeofnursing.edu or call 800-491-3232 for more information.