Main Content Starts Here
Valerie W.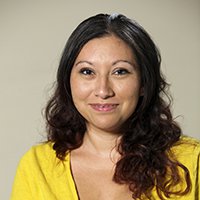 Valerie W.
Before I started attending Fortis I was a dental assistant.  I did that for several years before starting at Fortis College.
I wanted to move from dental assisting to dental hygiene mostly for family reasons.
So what I love most about my new career is honestly the patient interactions.  It just is wonderful to be able to talk with patients; get to know them; having that professionalism and the prestige that comes with being a dental hygienist.
I chose to attend Fortis because of the way their classes are based.  I still needed to work during school time and I did have children, so being able to only go for five hours and have evenings or mornings to take care of things I needed to take care of was one of the big reasons.  
The education I got at Fortis I think is really, honestly, what's driving my career forward as it is.  It was very in-depth and they really taught me to be prepared for the real world.