Main Content Starts Here
Lauren G.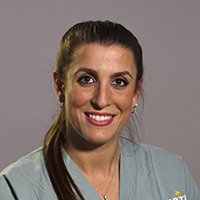 Lauren G.
The Fortis Institute that I attended was Lawrenceville, New Jersey.
I was completely focused and interested the entire time and I wanted to accomplish something else in my life and end up with a better job in the long run and that's exactly what I did.
When I graduated Fortis I immediately was able to take the exam, I got my radiology license for the State of New Jersey and I passed the ICE exam which is Infection Control.
So my mom is a registered nurse and just seeing how successful she is, she also made me want to strive to get that certificate and sense of accomplishment in the dental field here at Fortis Institute.