Main Content Starts Here
Kendra A.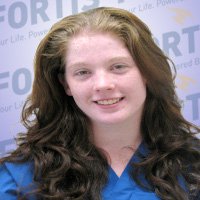 Kendra A.
Medical Assisting
My experience at Fortis College has been a great one. I want to give a special thanks to Mr. Jose Brooks, my instructor for most of my modules. He stood by all students throughout everything. He showed us the ins and outs of the Medical Assistant life style/Career. Without him as my instructor I would have been lost, so THANK YOU MR. BROOKS.
A few months after starting here at Fortis College, I found out I was expecting a little boy. The staff here made it a lot easier for me by understanding needs. I am just so happy that I can now start a career as a Medical Assistant. This career is going to help me a lot with supporting my family and me.
Thank you once again to all the staff at Fortis College.