Main Content Starts Here
Justin G.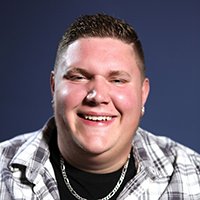 Justin G.
I am on the construction side of HVAC. So we have residential, commercial, industrial.
I like the guys I work with. I enjoy working with them. I learn stuff every day. I get to do different things, go to different places. I do a lot of traveling.
Going to college it was a lot different than from what my friends did. But I made a lot of friends. I learned a lot from the instructors. I liked it a lot and I recommended my cousin, who was talking about going to college, and, you know, he started thinking about, you know, the field I was going into and I actually recommended him to check Fortis out so he actually goes to Fortis for HVAC now.