Main Content Starts Here
Jennifer P.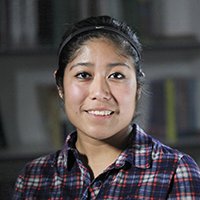 Jennifer P.
Medical Assisting
I was working at a fast food restaurant for a few months and then I just quit and decided to continue school and make it easier for me.
My instructors were really awesome, really nice, really helpful, too.
If we didn't understand something they would help us like if they saw something that we were struggling they would come to us and help us out.
Fortis education has made a big difference in my life because I didn't really expect going this high, this level, and I actually am really glad I have made it this way.
The most influential people in my life have been my parents, they've always supported me; they always tell me you have to go to a bigger level than what they were at because they actually wanted the best for me.