Main Content Starts Here
Jennelle S.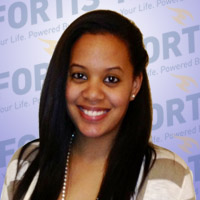 Jennelle S.
Medical Lab Technician
Without the Lab Technician program at FORTIS Institute I probably wouldn't be where I am today. I work at a microbiology lab that tests specific foods the company makes. I do everything from making media, testing the pH of that media, pouring plates, inoculating bacteria, diluting samples and pipetting them for testing etc. All of which I've become familiar with in the program.
Most of the skills and techniques I've learned in the program I apply to my everyday routine at work. Being in the program has prepared me more than enough for my job and I'm so glad I made the decision to take the Lab Technician course at FORTIS Institute!