Main Content Starts Here
Florence A.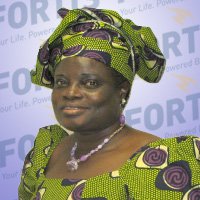 Florence A.
I had an extensive Dental Nurse background before I moved to the U.S. from Nigeria.  I chose dentistry as a career because the mouth is the gateway to the body and there is a lack of consciousness and a great need for education; that dental health is a key component of overall wellbeing.  
I came to Fortis College to get my entry level preparation for the American practice environment.  Fortis College was highly recommended to me as the best place for the Dental Assistant program.  I have never regretted the decision to come here. 
Thankfully, my children and husband gave me maximum cooperation so that I was able to concentrate on my class and study requirements, while also being a mother and homemaker.  They gave me absolute support to help make my goal a reality.
I am elated about my achievement; I appreciate that the Federal Loan Program made it possible to attend the school.  Thanks to the school for arranging the externships that gave me my first American experience of working inside a dental practice.   And thanks for the encouragement to keep going.  Now I am looking forward to my career.