Main Content Starts Here
Erinne M.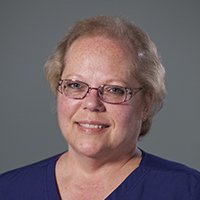 Erinne M.
Before I came to school in Fortis I have been in medicine since I was 15 years old. I was an EMT, I was a paramedic, I ended up getting hurt as a nurse's aide, went out of the medical field for quite a while.
I chose Fortis because Fortis fit me, fit me, fit what I needed to do.
I am a certified clinical medical assistant. I love my patients. What I enjoy most is patient advocacy.
Fortis gave me back what I love to do, patient care. They gave me the skills that I needed so that I could use them every day.