Main Content Starts Here
Delisha W.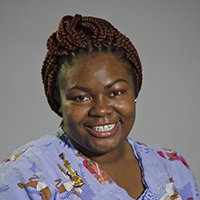 Delisha W.
Before attending Fortis I was actually working two jobs. I was working at a nursing home as a dietary aide and then I was working at Pizza Hut as a cashier.
When I came here at Fortis everybody was so nice and happy and sweet and I love that, so I didn't even look at no other school. I just came right here.
I never really had a problem with any instructor at Fortis. They worked with me if I needed any like extra help with anything.
I just want everybody to know that I worked hard, and I do everything to better myself, to better my child's life and that I'm going to keep working hard to the end.