Main Content Starts Here
Courtney B.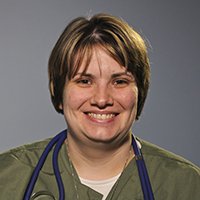 Courtney B.
Before I attended Fortis I was actually going for my nursing degree to become an RN and then I actually ended up hurting my back and couldn't do nursing anymore.
I decided to be a medical assistant because I enjoy the medical field and I knew I couldn't be a RN or LPN anymore but I wanted to do something in the medical field so I chose medical assistant because the medical assisting role works with my limitations.
I would want other people to know that I don't give up. I am a fighter and my saying while I was here was failure is not an option. If I fail at something I try again until I get it right, until I achieve it, I don't give up.