Main Content Starts Here
Chelsey D.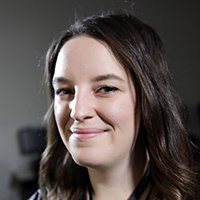 Chelsey D.
I am doing hair straight out of Fortis and I love color and cuts and all the extra classes that I attend.  I am not always in Pensacola; I travel around for what I do as well and take extra classes to better myself.
After Fortis I went and mentored under a person at a salon and with that I was able to get more like real life salon experience and just better myself that way, but she took me under her wing and it felt like more like a mother figure as well.  
I am really driven to know that it didn't just come up out of nowhere, I am not this successful just from nothing.  I worked really hard to get where I am today.