Main Content Starts Here
Charlene N.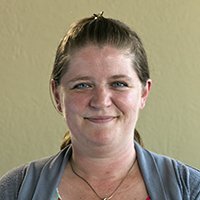 Charlene N.
Business Administration
I chose to attend Fortis Institute because I was tired of a job, I wanted a career path, I was tired of just working at a job and not going anywhere.
My instructors at Fortis - they were all very helpful in every class that I attended.
My Fortis education is very important to the position that I now have. I know the ins and outs of accounting.
I now work Monday through Friday and I have the greatest hours anybody would want especially being a single mother of two.